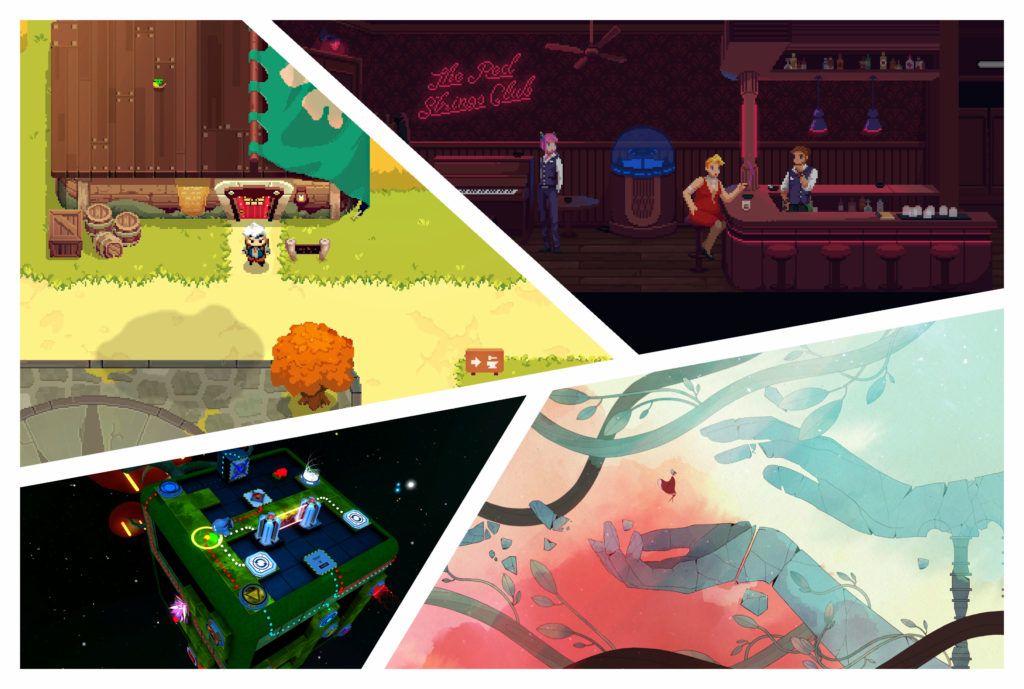 Which genres have Spanish developers dominated over the past five years?
Blassingame Julia, 4 months ago
0
4 min

read
124
In a 2016 article, he reviewed the genres best given to Spanish developers, taking as reference the average rating imposed by the national and international press for each game. This small study then took the 2,300 reviews that our database recorded as a reference and analyzed the entire period between 1998 and 2016.
I thought it would be interesting to do this study again, but only considering the last 5 years (2014-2018) to have a more updated and realistic view of how Spanish developers deal with the different genres.
It's also a time when most releases are concentrated, and therefore criticism. Specifically, we're talking about 364 games (with registered reviews) and 5443 reviews in our database, so it's a much more thorough study than the previous one.
It should be noted that each game analyzed often has more than one genre, so its average counts towards the global of each genre to which it is assigned. For this analysis, I discarded the genres with fewer than 40 registered reviews, leaving us with 16 different genres.
Puzzle, the safe bet
Out of these 16 genres, it is the puzzle genre that achieves the best absolute average (77.42) with a total of 31 games and 526 reviews. This genre includes titles such as MIND: Path to Thalamus (Mind Dev Team, 2014), Niko: Through the Dream (Studio Paint, 2015), Los delusions of Von Sottendorff and his gridded mind (Delirium Studios, 2015), Six Sides of the World (Cybernetik Design, 2016), The Sexy Brutale (Tequila Works, 2017), BOOR (Dazlog Studio, 2017), Solo (Team Gotham, 2018) or GRIS (Nomada Studio, 2018).
Adventure, the talisman
The adventure genre continues to be a talisman for Spanish development. With 65 games rated during this period for a total of 1,559 critics, it has an average of 74.56. In this genre we have important titles such as MechaNika (Mango Protocol, 2015), The Count Lucanor (Baroque Decay Games, 2016), Love You To Bits (Alike Studio, 2016), Yesterday Origins (Pendulo Studio, 2016), The Invisible Hours (Tequila Works, 2017), Metroid: Samus Returns (MercurySteam, 2017), The Red Strings Club (Deconstructeam, 2018) or Red Matter (Vertical Robot, 2018).
Roleplay, the discreet novelty
Puzzles and adventures were covered in my previous article from 2016, but not role-playing games (RPG), which are now one of the critically acclaimed genres. So much so that out of 21 games registered under this genre and 260 saved reviews, the average is 73.64. Titles like Lords of Xulima (Numantian Games, 2014), Ziggurat (Milkstone Studios, 2014), Stories of Bethem: Full Moon (GuGames Development, 2015), Anima: Gate of Memories (Anima Project Studio, 2016), Might & Magic : Elemental Guardians (Ubisoft Barcelona, ​​​​​​2018) and Moonlighter (Digital Sun Games, 2018) have contributed to this good average.
Shoot, improve aim
If in my previous article the shooter games were in the "weak points" section of our studies, now this genre has taken a 180º turn and has become a mainstay for Spanish developers who have managed to chain together several outstanding games in this genre . like Kromaia (Kraken Empire, 2014), Afterpulse (Digital Legends, 2015), Tachyon Project (Eclipse Games, 2015), Cover Fire (1MBand / Genera Games, 2016), Beekyr Reloaded (Kaleido Games, 2017), Rise & Shine ( Super Awesome Hyper Dimensional Mega Team, 2017), Immortal Redneck (Crema Games, 2017) or Spacelords (MercurySteam, 2018).
Other notable genres
There are other genres where Spanish video games have excelled, albeit to a lesser extent. For example the so-called point and click with an average of 72.42, although I didn't take them into account because they are basically integrated into the adventures. The management is also not worth mentioning with an outstanding 76.79 on average, although only 12 games and 105 registered reviews (40% of which are for the Moonlighter game) are not worth mentioning. With a rounded average of 70 each, the platforms and arcades are still on a medium level, which we could not describe as outstanding.
The weaknesses, the same
As for the weak points, we still seem to be choking on the driving genre (55.84 average), although our developers haven't been too productive here either, as we only counted 7 games tested. For the same number of games tested, we have the fighting genre, which receives an average of 60.32, once again among the "weak" genres. When it comes to sports games, our studies don't fare particularly well either, falling short of the remarkable with an average of 65.09, despite the fact that only 9 games were rated in the analyzed period.
Conclusions
It seems that the strengths and weaknesses of Spanish video game studios remain the same, with a few exceptions. It's not weird and it's not bad or worrying, it's just a trait in my opinion. Traditionally, many countries have been dominant or specialists in some genres and not so much or even clumsy in others. It will be interesting to see if this trend continues or changes in any way over the next five years.
Finally, remind you of the existence of the Game Explorer tool in our database, which will allow you to browse through the thousands of Spanish games that we have registered.
Blassingame Julia
My name is Julia Blassingame. I'm a 29 years old American citizen, born and lives in the United States, Texas. I'm dedicated to write for the Cameo22 news website, making sure to write all of the news articles in time and meeting the audience necessary quality.
Related posts