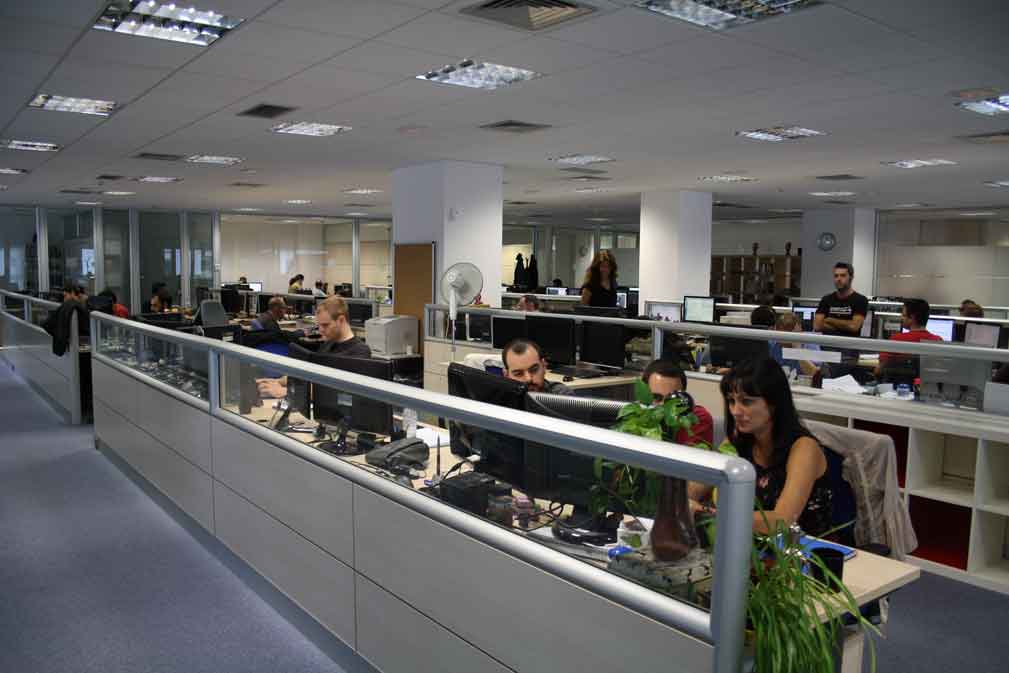 Virtual toys in trouble, bad news for our industry
Blassingame Julia, 1 month ago
0
6 min

read
188
A few days ago El Confidencial, of course by Jaume Esteve, reported that the Virtual Toys studio was in danger of extinction, an ERE announced that there would be no fewer than fifty layoffs due to the poor results obtained recently.
It represents a video game company profile that is rare in Spain
It's never good for a Spanish video game company to close, but it would be particularly worrying if it were Virtual Toys. Not because I profess a particular affection for the company founded by Fabriciano Bayo – his video games were never aimed at my gamer profile – but because it presents a profile of a video game company that is rare in Spain and that is very necessary : a medium-sized company Size with great vicissitudes, which has two studios (Madrid and Barcelona) capable of taking on projects of a certain volume, working with important licenses and hiring employees (it had more than a hundred employees). Employees). In short, it's more than the limited company created by four friends to see if they can make a living from video games, which is just as necessary but already abounds in Spain, perhaps at the expense of, what Virtual Toys represents. It would be different if we had a few dozen similar companies in this country. If one fails, nothing happens. Sometimes things go wrong, we took risks, it's the end of a stage, there's no cake for everyone, etc. But that's not the case.
It's primarily bad for the 50 workers who are now on the street – my best wishes to all of them – who don't have many opportunities to move to other similar companies. Maybe some will find him, hopefully. Or maybe some start the new big company or indie studio that has a great game up its sleeve. I hope so.
It's bad because it doesn't project a positive image of our industry – possible, nascent, future, whatever you want. If one of the few companies that we operate on a relatively large scale does poorly, it's not going to inspire confidence in investors to put money into future projects, or in banks to lend their money, or in management to innovate founding helps. If we already have little of all this, surely this type of news will not help us to have more.
It's bad for everyone. Because I know that not everyone aspires to start a big business, preferring to continue in the "rest" of their small independent studio, something as necessary as the above. But it is an advantage for any developer who wants to make a living from developing games that there are medium and large video game companies that operate well in Spain. Because it gives a good picture of our development, because it draws attention to events, awards, the press… in short, because it draws everyone's attention.

Pirates: Treasure Hunters, a very ambitious project, too much?
The article in El Confidencial states that a large part of Virtual Toys' downfall can be attributed to its latest release, Pirates: Treasure Hunters. It's a MOBA based on the free-to-play model that, as Gilberto Sánchez, the company's editorial director, told us at the time: "It's not a breaking point and actually an evolution of the free-to-play games we have previously developed". In fact, Sánchez himself has commented that they've been developing the game for almost three years, so it doesn't seem like a last-minute whim. It's true that it's thanks to institutional support – and that of Sony with its PlayStation Alliances project – that this project has finally seen the light of day.
Consoles are not the terrain to exploit a MOBA Free to Play
It's difficult to succeed with a free-to-play MOBA, and even more so when you're launching it on a console – I still think consoles aren't the country for F2P -. Logically, this launch was guided by the support of Sony Spain, with whom Virtual Toys has had an excellent relationship for years – they have developed various video games for PSP and later PS Vita under the umbrella of the Spanish subsidiary, which is a Japanese company, but it is not the country in which they will be able to make a project of this magnitude profitable. Perhaps it can now start to see the light with its release for PC via Steam Early Access, where it's receiving mostly positive reviews.
It is true that the projects "frozen" in the history of a study often do not end well. When a project goes years without being able to come to light, it is often because it is not a good idea, it is not profitable, it is too ambitious, etc. Gilberto Sánchez himself admitted in the interview that "when we conceived it, we certainly thought of an ambitious one project within the scope of our financial possibilities. It was a risk we were willing to take because we believe an important part of the future of video games lies in the models currently being led by free-to-play." I don't know the details of development, but I'd like to think that those in charge of Virtual Toys, who've been in the video game industry all their lives, know something about what they're doing. Their games have never stood out for remarkable quality, rather acceptable, but they have managed to survive for more than twenty years in a country where it is not easy to do it just by selling video games.
Virtual toys had been built into routine and convenience in recent years
Likewise, it would be sad in a way to criticize a company for being ambitious, striving for more, wanting to forgo routine and comfort. Routine and comfort, in which Virtual Toys had certainly nested in recent years, year after year, under the auspices of Sony Spain, developed video games for children and young people with a proven track record of successful licenses for these age groups. I don't know who it came from or what prompted this attempt at change, but of course courage is commendable (as long as we're talking about courage and not recklessness).
But for now, Virtual Toys hasn't closed yet. The downsizing is a clear attempt to let the company survive. Obviously, with a small staff, they will not be able to devote themselves to the same type of developments that they have carried out so far – or we will face a new Dinamic Multimedia case – but as they comment in the article in El Confidencial, maybe we will made them afloat again through small projects. You have experience and hopefully luck too.
Blassingame Julia
My name is Julia Blassingame. I'm a 29 years old American citizen, born and lives in the United States, Texas. I'm dedicated to write for the Cameo22 news website, making sure to write all of the news articles in time and meeting the audience necessary quality.
Related posts