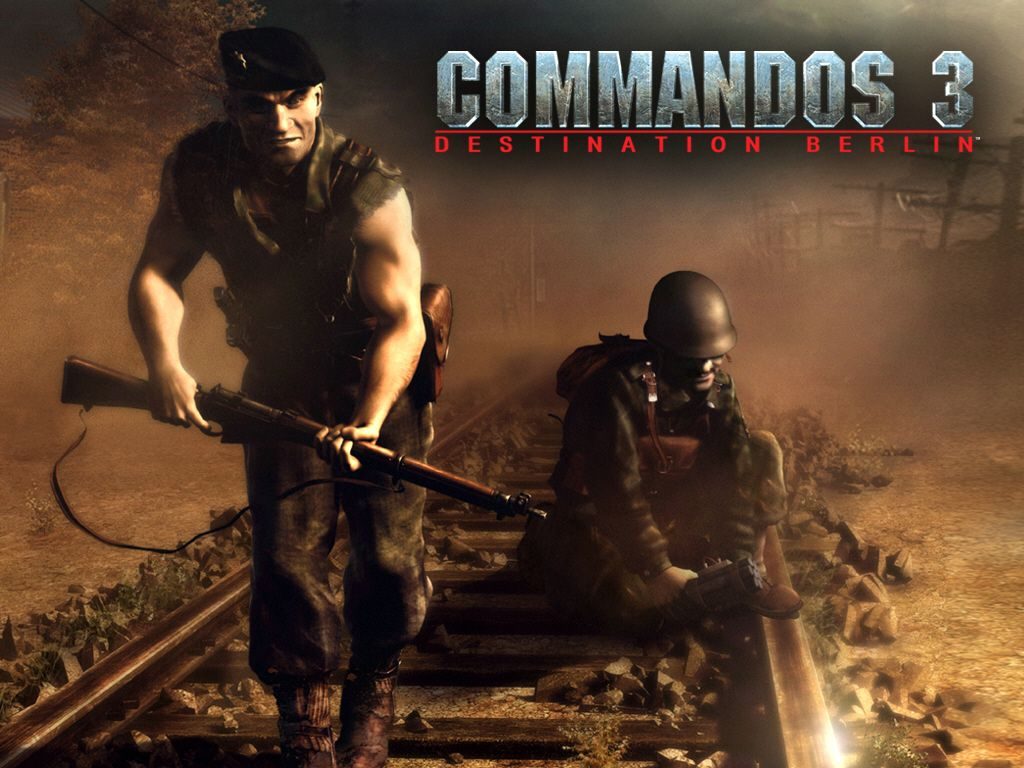 UPDATED. The best "made in Spain" deals on Steam sales
Blassingame Julia, 7 months ago
0
8 min

read
212
In the growth process of any "gamer" worth their money, there must be a moment of madness on Steam. Yes, I mean this phase in which, thanks to bundles, offers, discounts, money from ticket sales and who knows how many other tricks, our library grows from 20 to 350 games, of which we don't even play 10%. . I'm here to make sure that compulsive and unnecessary purchases on Steam, like everything in life, can be ended. I support you in this fight.
However, the sales period will always be a great opportunity for anyone with a real interest in finding interesting games without spending a lot of money. Indie games usually have a low price, but in the sale phase there are almost insulting discounts that seem to force us to pull out our wallets and toss tickets at the computer.
The national video game industry is very present in these summer deals and why not it can be a great time to take advantage of them and invest a little in national products that are plenty and of tremendous quality. In this link you have a list of all the games that you can buy at a lower price than usual.
Since just selling them can be confusing, dizzying, and tempting us to put games in the shopping cart without too much discretion, here are what I think are the most interesting offers we can find on Steam until July 9th. I am assuming that this is a personal list, mostly made up of games that I have tried and where I appreciate the quality, the amount of the discount – always looking for the most generous ones – and the final price in relation to the Total amount estimated have value.
The list is updated when new offers are found
Devilish Collection – € 2.99
King Lucas, Way to Mnemosyne and Column for € 2.99. 82% discount (Original price: 16,97 €)
Unbeatable opportunity to get hold of the last three works from the Devilish Games studio. All have individual discounts, but without a doubt the best option to get the whole package and warm up for your future project is: Onirike. The way to Mnemosyne alone is worth the € 2.99 that it costs. A short game with an aesthetic that we could describe as both disturbing and magnetic, characterized by its curious infinite zoom mechanics. A game that I have to admit is one of my weaknesses and that I will always recommend, King Lucas is a much more casual option. A 2.5D Metroidvania in which we have to explore a castle with more than 1000 rooms. Finally, Kolumno is the option I learn the least, but for lovers of minimalist games and maximum precision, it is sure to be a game to consider. Link to the offer on Steam
Kaleidogames Remastered Bundle – € 4.66
Beekyr Reloaded and Vortex Attack Ex for € 4.66. 77% discount (Original price: 19.98 €)
KaleidoGames is a surefire choice when it comes to classic shooters. Both Vortex Attack EX and Beekyr Reloaded are two very high quality arcade shooter experiences. The first puts us at the controls of a spaceship to face dangerous eddies. Beekyr Reloaded changes the tonic and we control an angry bee crying out for revenge.
Addicting games and especially recommended if we love to dodge the fat droplet and shoot left and right. In addition, they have a multiplayer option and online leaderboards to promote the pique. I particularly recommend Beekyr Reloaded, in which I have invested many hours.
I recommend the remastered package because it's the cheapest and has the best editions of the games (€ 4.66), but the 'All Shmups' bundle is also available for € 7.99 (73% off), which is the first versions by Beekyr and Vortex contains attack.
ZeroUno Games Starter Pack – € 2.36
Eternum EX and Baobabs Mausoleum ep 2 for € 2.36. 85% discount (Original price: 15.98 €)
Eternum EX by Radin Games and Baobabs Mausoleum by Jacob Jazz are combined in this very interesting offer, as it comes from the same publisher Zerouno Games.
Eternum EX – which alone has a 90% discount – is a game with a retro aesthetic in which we control an old man who wants to be young again. Another arcade suggestion that rewards the player's skill, thinking speed and concentration.
Baobab's Mausoleum is an utterly indescribable trilogy of Jacob jazz adventures. Three games with constant laughter, plot twists, improbable moments and a constant parade of cultural references. The offer includes the first – which is free in any case – and the second installment. The third and last part is not included in the bundle, but is also discounted with 50%. It's a very special work, one that is loved or hated, but one that is worth trying.
Personally, this offer is one of the most recommendable. A combination of a classic eighties arcade and an indescribable pot-going. Freneticism and laughter for a few euros.
Link to the offer on Steam.
Co-Bundle – € 6.45
All Carlos Coronado, MIND, Infernium and Koral games for € 6.45. 85% discount (Original price 42.97 €)
Here I admit I take a triple. They're not games I recommend because I haven't played them, but they're the first option on my list for the deals. Carlos Coronado is a charismatic guy. A man who plays games, enjoys boating, and offers his free classes during the pandemic period deserves a look at his job. Koral pays homage to the sea, which he seems to adore. Infernium a survival horror and MIND a VR compatible puzzle game. Games that are distinguished by their careful aesthetics and are very different from each other, showing the developer's ability to switch genres without any problem. In addition, our colleague Alba always recommends her.
Link to the offer on Steam
Tequila Works Package – € 14.92
RiME, The Sexy Brutale and The Invisible Hours for € 14.92. 84% discount (Original price: 89,97 €)
Tequila Works has worked hard to become one of the landmarks of our country and they are offering us a large part of their work in what I consider essential to be a package. His bundle is at the top of RiMe, a game winner of the DeVuego Awards and one of the most successful national works of recent times. Given that it was recently the anniversary of the game's release, it's a great time to play.
On the other hand, The Sexy Brutale offers us an interesting adventure in which we play with time. Perhaps overshadowed by the overwhelming success of RiME, The Sexy Brutale remains one of the top rated games in our database and one of the best works I have ever had the privilege of trying.
After all, The Invisible Hours is a virtual reality compatible mystery adventure. Tequila is one of the national studios that have bet the most on VR, and while I haven't played, critics rate it as noteworthy.
Link to the offer on Steam
The nostalgic variant. Command package – € 4.49
The entire Commandos saga for € 4.49. 70% discount (Original price: 14.99 €)
Is there anyone else who hasn't played Commandos? I hope not, but just in case the offer – a classic of the Steam offerings, is always the same – is a great option to try out one of the most mythical works of the video game industry in Spain. An exclusive podcast of this classic saga will also be released for our Patreons this month. A very compelling reason to buy the game and spend a few tickets.
If we want to go further, we have the 'Pyro Studios' bundle for € 7.71 (74% discount), which extends the Commandos trilogy with the strategy games Praetorianer and Imperial Glory.
Link to the offer on Steam.
Pendulo adventure package. € 7.99
The Runaway Trilogy, The Next Big Thing and Yesterday for € 7.99. 80% discount
Pendulo Studios is one of the oldest companies in our country and a surefire thing in the graphic adventure genre. The Runaway trilogy, starring Brian Basco, is just the best-known of the notable works in this study. The package contains two later works: The Next Big Thing (or Hollywood Monsters 2) and Yesterday Origins, which I haven't been able to play yet. We'll have to get to it.
Link to the offer
Great games thrown at the price
So far I have mentioned bundles of different games, but there are also individual offers of high-quality games at a very low price. I leave those that I consider the most remarkable.
Deiland. 90% discount. € 1.49.
Before the summer in Mara, Chibig Studios was researching his adventure mechanics and resource management in Deiland. A beautiful game inspired by The Little Prince in which we manage and care for a tiny planet. Unbeatable offer.
The last door 1 & 2. 78% discount. € 4.48
The Game Kitchen cracks all prices with the extraordinary Blasphemous – also with a 45% discount – but don't forget that their first game is at least on the same level. The Last Door Saga is a pixel art style graphic adventure that will leave you shivering. One of the best atmosphere games I've ever come across. The two game parts for 4.48 euros in a Steam bundle.
Candle. 90% discount. € 1.49
Another of those games that have marked the last decade of Spanish video gaming that are difficult to get a bad opinion of. The work of Teku Studios, winner of the DeVuego Awards, is becoming one of the best options for summer. I won't say more because …
Blassingame Julia
My name is Julia Blassingame. I'm a 29 years old American citizen, born and lives in the United States, Texas. I'm dedicated to write for the Cameo22 news website, making sure to write all of the news articles in time and meeting the audience necessary quality.
Related posts