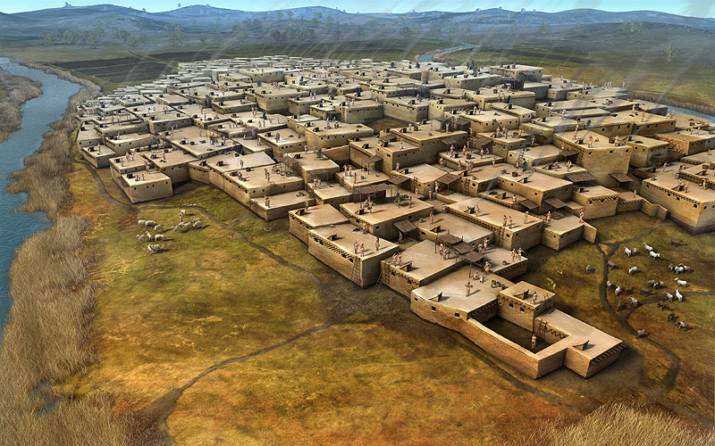 The vanguard of video game creation. A theory about game jams
Blassingame Julia, 1 month ago
0
8 min

read
81
If we consider a few theories, there are a few that allow for the advancement of the masses. They are small flashes that light up the path and mark the direction. For much of history they have been called vanguards. Those who experimented without fear of losing because they had nothing and the only thing they had was the hope of achieving it. Many came, and those who did not, with their journey, gave others clues to find and follow the path that would lead them to success.
A large part of these avant-gardes, these lightning bolts, happened in the cities, in fact the technological evolution of man does not begin to grow at breakneck speed until cities emerge. One of the most important, if not the most important, revolution in all of human history was the Neolithic Age, when the first cities were founded. This fact is explained by the accumulation, clashing, friction and mixing of ideas. The projects emerge, connect, are enriched and perfected with the visions of others. The case of the video game is not very different.
A Neolithic Village
When there were only a few developing video games, it took them time to develop and become well known, but everything changed with the birth of the internet and its expansion. Now the whole world has become a city, a global village. Anyone with an internet connection could be connected and in touch with anyone from anywhere in the world. Ideas turned into local and international projects. In the case of video games, one person could be found developing the art of a title in one part of the world and another developing the story in the antipodes of it.
Later, with the explosion of the "indie" world and the democratization of video game development tools, this fact exploded and thousands of games were developed all over the world. This evolution, this unstoppable flow, became uncontrollable and was catalyzed in the so-called game jams.
Malaga Game Jam 2015 © DeusExMachina.es
The Game Jam is a party dedicated to video game development. A competition for a title in a specific time with specific conditions. In short, they are a breeding ground, an arena for tanning, a laboratory of ideas and an open field for experimentation. The most famous of all is LudumDare, where such attractive games as the recent Titan Souls, the native Gods Will Be Watching and others were released. Because of the success of this competition, others have followed, such as the CyberPunkJam or our favorite, the AdventureJam. The latter takes place within the Jams portal and currently has 296 Jams in development, 28 planned for the near future and 1,037 completed. For example, let's assume that in each of them at least 40 games are presented, we have the startling result of 54,440 games. A bubbling beehive for video game creation and development, an incredible hotbed for ideas, and most importantly, a sieve for quality filtering because once the jam is over, all users can vote for their favorite in a public vote.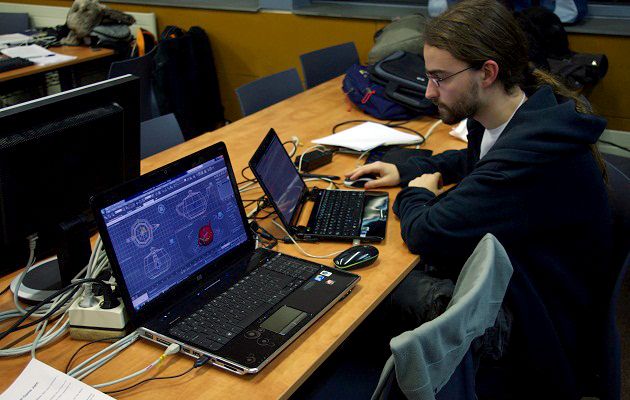 Global Game Jam @ Barcelona
The winning titles usually get a lot of visibility, both in the trade media and among the participating developers and users, which allows them to build a community around them that supports their product. This support allows them to develop the title beyond the narrow confines of the competition, attracting the attention of publishers such as Devolver Digital, which have in their catalog several titles born in game jams, such as Gods Will Be Watching or Titan Souls and looping the loop organize a game jam themselves, the Super Game Jam.
This fact is certainly worth appreciating and a brilliant business idea. Independent video game publishers like this one, Devolver Digital or Chucklefish, responsible for the unjustly forgotten Starbound, by organizing this type of event allow users and consumers to choose the video games they want to buy, but the fact gets worse when We understand that since they are the ones who voted for the video game, these are the ones who will develop the video game, facilitate their work in an extraordinary way and will be safe in the face of user demand. It's the refinement of Valve's Steam Greenlight service, as in this case they not only vote for the game they want, they do it and leave it to the publisher to just polish it and put it up for sale.
This system of creation, development and sale would be useful for both parts of the industry, but especially for the publishing part, as it would save many stages on the way to producing and selling video games. Most importantly, it would tie in perfectly with the philosophy of our hypermodern age, in which each of us is an artist no longer satisfied with possession and desire alone, but with creation, which has evolved to the pinnacle of our capitalist society . Now each of us takes photos and shares our images with the world or writes on a blog or a personal page and publishes our work on the various social networks and why not, we make video games since the means of production have been democratized and now everyone has the necessary capital has to do this.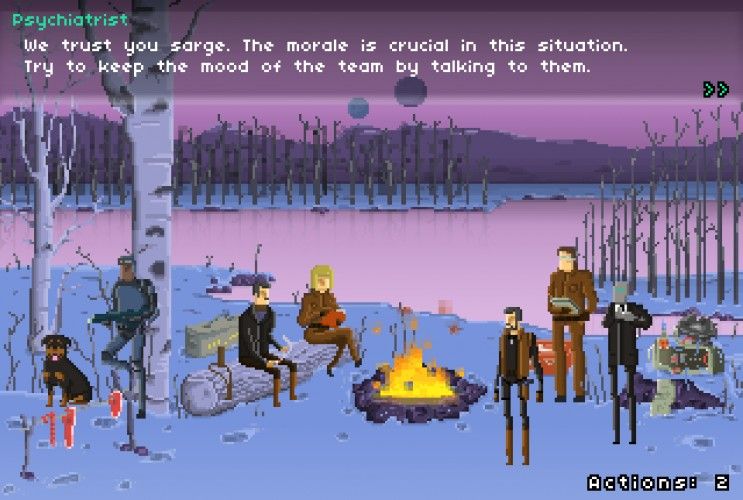 Gods Will Be Watching was created at Ludum Dare in 2013
And if we do all this, why not monetize our creations? It's a universal quest for everyone who writes or takes pictures, for example. We want others to see our photos and read our writing, and by the same logic, when we make video games, we want others to play the titles we develop, with or without contribution, and publishers would step in as intermediaries. Thus, the game created in a game jam would be our curriculum or portfolio that we would submit to the company to seek funding or otherwise.
The waves caused by the explosion of "Game Jams" have also reached Spain, where several, including Madrid Game Jam, Gandia Game Jam, Game Jam Barcelona, ​​​​Game Jam ODB or Game Jam Alicante, among others, remain in the pipeline, although we can roughly calculate that there are ten celebrated on Spanish territory, a very conservative number. If in each of these "Game Jams" ten games are presented, again with very low numbers, we get the number of one hundred annual games developed for this type of event, to which we would have to add all the games taking place in Spain abroad Game Jam. If we add up all these numbers we get a number much higher than one hundred, but given the lack of knowledge let's stick with this number, there are one hundred "indie" games that take place on our soil over the course of a year , but how many of these have hit the market in the last seven years? Those Who Celebrated the Global Game Jam, Gods Will Be Watching and from the Hand of a Texas Editor. To put this data in perspective, if ten game jams have been held in Spain for eight years and ten games have been presented in each of them, a total of 800 games have been developed and out of those 800 games only one has reached the market I think that this is a fact worth pondering.
Are they of lower quality than the titles developed in other "game jams"? I don't think some developers like Gazpacho Games were born into one of those conventions and their latest project, CAIN, looks very promising. As such, we believe that quality of production in general should be left out of the equation. The answer, in our opinion, is the lack of national publishers interested in the products developed here. As we pointed out in another previous entry, the lack of an internal video game market hinders the use of this huge amount of raw materials, since in order to offer their products they have to go abroad, and yes, of course, the sale and consumption of video games is a global aspect but not production, production needs a good local infrastructure, in this case national, to be able to develop.
Global Game Jam 2014 @ Madrid
This fact, which we described in the previous paragraph, was understood, for example, by the developer Delirium Studios, who managed to host the Global Game Jam, the only point in Spain along with Madrid, Barcelona, ​​​​​​Gipuzkoa, Gandía and Vilanova i la Geltru, But what is the difference? The fact that the first is being carried out in the field of a video game developer who owes titles as personal as Los Ríos de Alice and its own creator, Arturo Monedero, indicates: "We are facing a great opportunity to meet different creators in a while we participate in an event on a global scale and share 48 hours of methodology and common experiences."[1] and, along the way, find the hidden talent among the users that will later allow you to join the ranks of the studio. A practice that would associate with the publishers of "indie" video games born in the "Game Jams", such as Devolver Digital, which with this practice, as we indicated above, contribute to the meaning of our time and offer the creative user the opportunity , to monetize their creation by positioning themselves as intermediaries and talent recruiters, while also generating commercial benefits by saving sales and search phases…
Blassingame Julia
My name is Julia Blassingame. I'm a 29 years old American citizen, born and lives in the United States, Texas. I'm dedicated to write for the Cameo22 news website, making sure to write all of the news articles in time and meeting the audience necessary quality.
Related posts