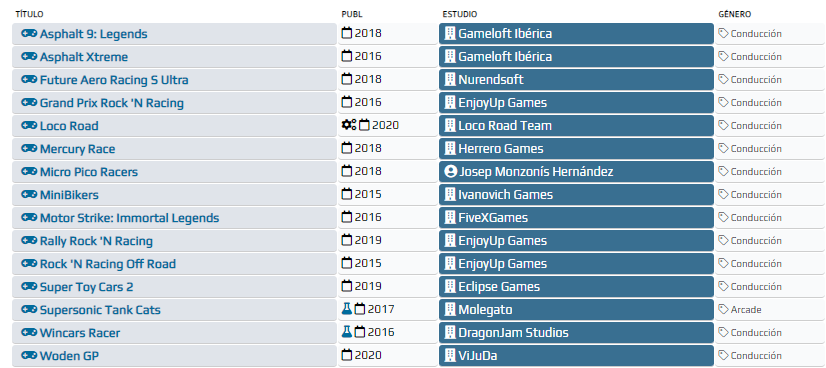 The driving genre in Spanish industry
Blassingame Julia, 8 months ago
0
8 min

read
251
Let's start by admitting that I'm not a huge fan of driving video games. As it happens to me in sports, in real life I prefer to feel the car in motion or to resort to traditional games that seem forgotten like the mythical Scalextric, I prefer carefree and crazy games like Mario Kart or Crash Nitro Kart to more realistic proposals like Formula 1 or DIRT. Despite everything, I always like to have a few games of the genre in my library because you never know when you will get the mistake of taking the wheel and pretending to be driving a car. I recently had one of those moments when I wanted to do a few races on my PS4 and as a good DeVuego editor I decided to look for a national game and take the opportunity to comment on it on the web. Unfortunately, neither developers nor gamers in Spain seem to like driving too much, at least on the console.
The data of a forgotten genre on consoles and PC
In Spain, the production of racing games for consoles or PCs is scarce and is also little appreciated. When we enter the database and do some research (at the end of the text I add the parameters of the research for those who want to do it), we extract some devastating data:
Since 2017, only 9 driving games have been released on consoles or PC (3 exclusively for PC, including one that will be released on September 1st). If we go back to 2015, the balance is 15 out of a total of 468 video games, 3.2%.
The 15 driving games (or that include driving) released for PC or consoles between 2015 and 2020
Based on 2015, the distribution of the games by platform is as follows:
11 PC games, 6 of which are exclusive
7 games on Nintendo consoles, 6 on Switch (only one exclusive: Rally Rock 'n Racing) and 2 on WiiU (1 on both platforms: Rally Rock'n Racing Off Road).
4 games on Xbox One, none exclusive.
4 games on PS4, only one exclusive: Motor Strike: Immortal Legends
3 games are also available on mobile platforms (iOS / Android): MiniBikers, Asphalt 9 and Asphalt Xtreme
We might think that it doesn't matter that there are few if the games are high quality; but we don't have that consolation either. Based on the ratings collected in the database, the distribution of the notes is as follows:
1 game with an average grade of noteworthy: Asphalt 9: Legends. Specifically, a 72. The low presence of Spanish critics is remarkable.
2 game with an average score between 60 and 70: Rally Rock 'n Racing (65, only Switch exclusive) and Wincars Racer (64, in Early Access on Steam)
3 games with an average score between 50 and 60: Super Toy Cars 2 (59), Motor Strike: Immortal Legends (54, unique exclusively for PS4) and Grand Prix Rock 'n Racing (50)
1 game with average error rate: Rock 'n Racing Off Road (42)
8 games collected on the web without criticism. Please note that 1 has just been released (Woden GP, ​​release September 1st)
If we calculate the overall average of the genre (counting only games that have a score in the database) we get 58; a legal scraping that doesn't encourage too much to ride the bike.
To shed some light on the latest cases for which we haven't collected analysis, we're going to look at the number of reviews on Steam, a good indicator of the impact (not so much the quality) of a video game:
Only 2 games have more than 20 reviews on Steam: Loco Road and MiniBikers. The first is free to play, a factor that will undoubtedly help more people try it out. and the second is no longer available in store. Both with an average of "varied" on Steam
4 games with 20 ratings or less. Supersonic Tank Cats (18), Micro Pico Racers (15), Mercury Race (12) and Futuro Aero Racing S Ultra (8)
Two games remain: Asphalt Xtreme, not available on Steam, and Woden GP, ​​which has just been released, has no feedback yet.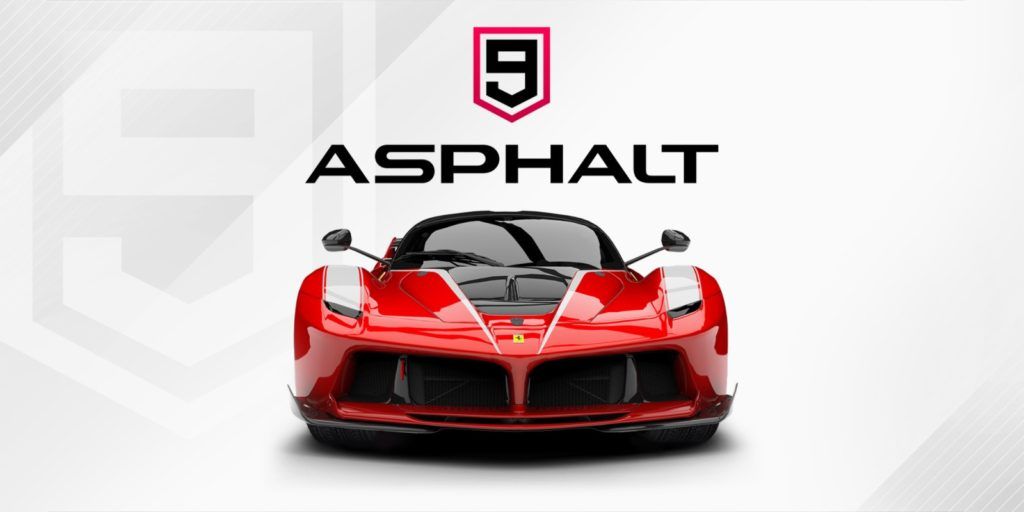 Asphalt 9 is clearly the best driving option in the last 5 years for gaming on console or PC
A genre that is more present on mobile platforms
Interestingly, the landscape changes, and in what way, if we focus on mobile platforms. It seems that there is more interest on the part of developers in this area in offering experience at the wheel:
Since 2015, 36 games have been published on mobile platforms (iOS / Android).
22 games are available for iOS and Android
10 games are exclusive to Android
1 only game is exclusively for iOS: RC Club by Abylight, known for its augmented reality functions
Only 3 are also available on PC or consoles: MiniBikers, Asphalt 9, and Asphalt Xtreme, although the first has been withdrawn from Steam.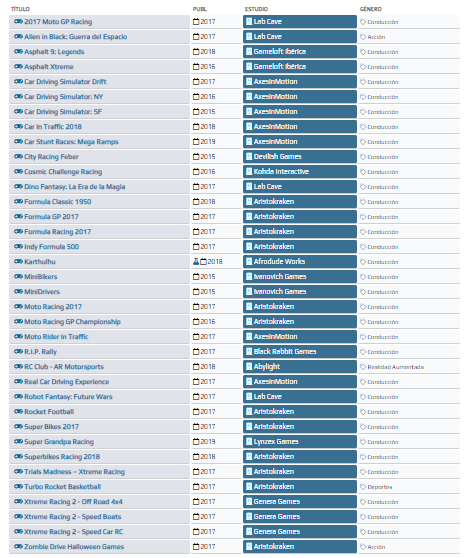 List of driving games released on mobile platforms between 2015 and 2020
The balance on the phone is much more generous in terms of quantity, although there are multiple instances of games that come from the same mold. For example, the AxesInMotion 3 Car Driving Simulator saga released very similar games. The presence of specialized studios in this genre also stands out, such as Aristokraken, which has published 12 driving video games for mobile phones, or AxesInMotion with 7.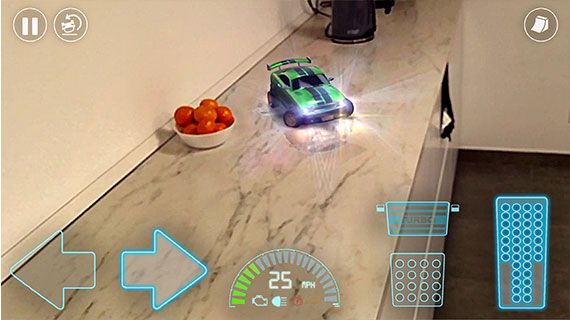 What I find most interesting on the list is RC Club for the use of augmented reality
More quantity than quality
Thanks to the large number of games for mobile platforms, we can see that, despite the low production of consoles and PCs worldwide, never before have so many driver video games been produced in Spain. If we look at the evolution of the genre, we can even see that 2017 was the year with the most releases, with a total of 24 games. 8.64% of the year's games were in this genre, an all-time record for the decade (the rest of the years barely reached 3-4%); yes, only one was not suitable for mobile devices (Supersonic Tank Cats, available on PC).
2017 is the best year ever for production games. There were only more action and adventure games. Of course, only one of the 24 games wasn't for mobile platforms.
If we look at the production of Spanish video games over the past five years (2010-2014) we see that the production for PC and console includes 8 games; that is, almost half of them in the period 2015-2020. But of course we need to clarify two things: firstly, the volume of games being developed in our country is now larger, so it is logical that the numbers tend to increase; for example, in Spain there were 85 games released in 2011, while we registered 167 in 2017; second, 2015 to 2020 is another year. As a result, console / PC production has increased, albeit not significantly.
It's a different discourse on mobile platforms. From 2010 to 2014, 21 games were published, from 2015 to 2020 36 of them. In terms of quality, the database is more difficult to make statements due to the low media coverage of these games and the low level of registration that we have. Data. It is these games that, regardless of their quality, increase the stats of the genre and not turn it into something remnant.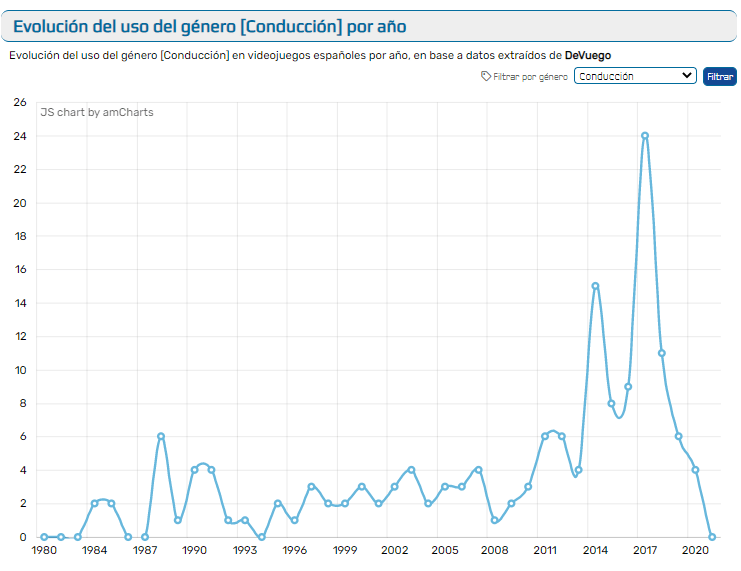 Development of the 'driving' genre from year to year. In the past few years, the great production of mobile games has brought the genre to an all-time high.
The reasons for the genre's poor success on consoles and PC
First, driving a car has never been one of the most productive and successful types of video games within our confines. One cannot speak of a "decline" if racing has never had a place. It was to be expected that in this time of the indie boom, when almost all genres, as forgotten as they may seem, would have a second chance, console driving would have more presence, but it's not like that. The problem, however, is not so much that games almost come out with a dropper, but that the quality of this is rather poor.
To speculate, it is possible that the racing genre is too ironic in its mechanics and it is difficult to innovate. Making a realistic racing game and hoping it will outperform the great triple A exponents is utopia; Likewise, creating an arcade game that is fun and pique-oriented has the same problem, it is hardly going to be better than Mario Kart. Indie developers may not have found the key to a game-changing mix yet . Some studios have chosen to get out of the way by offering races with a zenith perspective, like Micro Pico Racers or Rock 'n Racing Off Road, others through the innovation of the environment, with futuristic backdrops like Mercury Race or with toy cars, like z as super toy cars 2; but none has attracted special attention.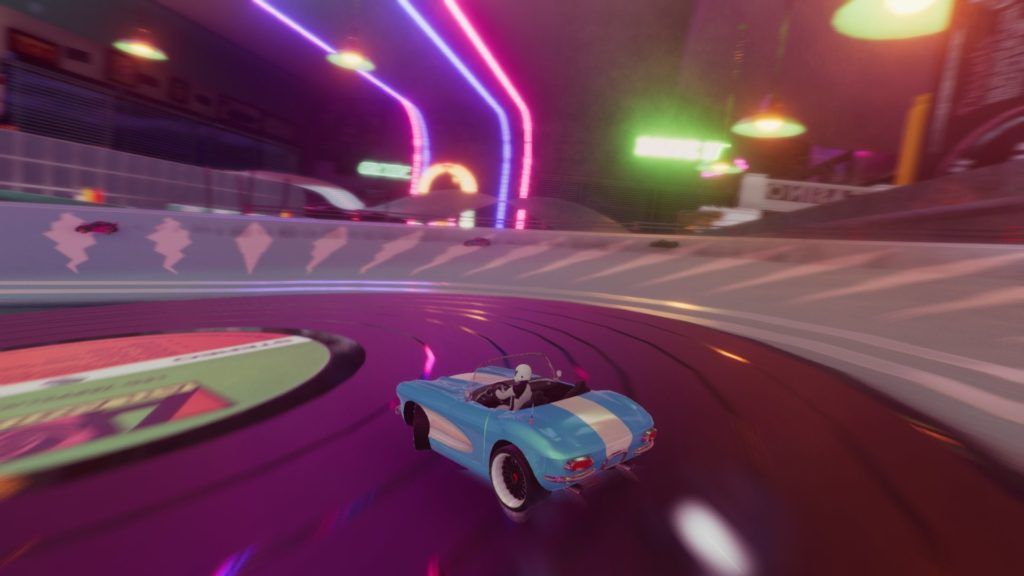 Super Toy Cars 2 differs from the others in that it invites us to drive toy cars
On the other hand, it certainly affects that the average quality of video games is quite low. If the few games that come out made you feel good behind the wheel, we could certainly overlook the lack of innovation; but only one game in the past 5 years has received an average of noteworthy reviews (Asphalt 9). A balance, no doubt, very bad. If we go back to 2010, we have another case: Asphalt 6 with an 82 and Little Racers Street with a 73. With those numbers, it's hard to get players interested.
Finally, it should be noted that many games went completely unnoticed and there is hardly any evidence of this. Here we are entering into a debate that would spawn many papers combining the difficulty of standing out in a market as saturated as Indie with the need for some research to improve marketing. It is more and more important to …
Blassingame Julia
My name is Julia Blassingame. I'm a 29 years old American citizen, born and lives in the United States, Texas. I'm dedicated to write for the Cameo22 news website, making sure to write all of the news articles in time and meeting the audience necessary quality.
Related posts