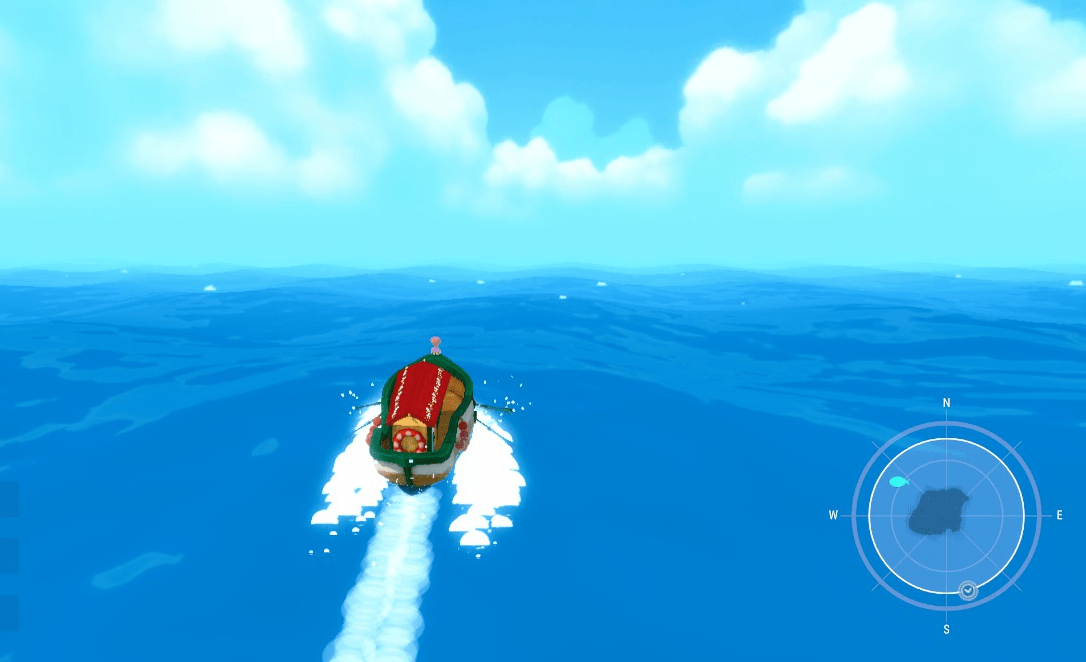 Summer Special 2020. One of the Spanish video games
Blassingame Julia, 7 months ago
0
8 min

read
211
This year, not only is summer a break from work or school, it also seems that the pandemic is giving us a break. After months of captivity, loneliness and endless tragedies, this summer presents itself – fingers crossed – as a slow but hopeful return to normal. Summer has never been such a relief.
A good video game is always one of the best options to withstand the harsh hours of heat and the studios know it, all you have to do is check out the great releases that have been happening in the past few weeks with The Last of Us 2 in the lead. There are also many interesting opportunities in Spain that can help us fight the heat and hours of boredom. We have teamed up with the editorial staff on duty to bring you a few recommendations from Spain for this summer.
We also recommend reading last year's article to have even more ideas for suitable games for the summer. This time we decided to divide the recommendations into three blocks:
Refreshing game.
Multiplayer game
Free choice
Without further ado we come to the point.
Refreshing game
Depending on where you live, the heat can be unbearable. Temperatures over 40 degrees, sitting for hours in front of a fan or with the blinds down to prevent the house from heating up. Ice cream, slushies, swimming in the pool … anything to relieve the feeling of suffocation. Video games too. I made our editors think of video games that are suitable for summer that can broadcast 'cool' or lower the temperature in some way.
Deborah: Solo (Team Gotham)
Living on the Mediterranean Sea, for me summer is synonymous with the sea, abstraction and silence. It's a time when short titles like Team Gotham's Solo ease the hot days and make up for the rest of the year when the activity gets so hectic that I can no longer focus on myself. Getting on board my ship and sailing on an introspective voyage about love, visiting beautiful archipelagos full of colors and friendly creatures, subtle puzzles and unanswered questions is almost like a little escape. A cozy, lovable and intimate.
Isthar: Runaway 2 The Turtle's Dream (Pendulo Studios)
In the second part of this trilogy we go on a journey again. This time from Hawaii with its crystal clear beaches, its romances at sunset, its flights on the plane … to Alaska with its cool mountains and its snow for snowboarding and to escape the heat. All of this without forgetting Brian's tireless search for Gina. But the best part about this part is the trips back in time and the references to great video game sagas like Monkey Island.
https://www.youtube.com/watch?v=B5YgQUIais8
Yova: Ice Cream Surfer (Dolores Entertainment)
Not even in my best dreams would I imagine anything more refreshing than surfing snowy mountains on ice. The folks at Dolores Entertainment hit the nail on the head when it comes to illustrating this concept. You won't face the best game of the year, but it will bring you some fun games on almost every platform you can think of, including Nintendo Switch or even PS Vita it out.
Américo: Khara The Game (DNA Softworks)
As a refreshing and cool game, I wanted to choose Khara the Game, which was developed by DNA Softworks in collaboration with the PS Talents initiative. Apart from the fact that it is an action adventure in which we tour the island of Atlantis, a vacation spot like few others, the game with its close relationship with water seems to be particularly recommended for the summer. As I said before, the action takes place on the famous Greek island of myths. So you can imagine how many of the situations we will find will have to do with the liquid element. But also the skills of the protagonist, which are based on the manipulation and control of water, were created by the studio with special care, the style being reminiscent of the animated series Avatar. And the icing on the cake is that the water looks really beautiful here, which together with the great light work and the Greek architecture make for postcard-worthy pictures (and good postcards, eh! Not the kind they sell on the Ramblas in Barcelona) .
Goyo: Summer in Mara (Chibig Studio)
I've stopped counting the number of times I've recommended Summer in Mara in the past few weeks, but an article on Summer Games can't be missing. Not just the fact that it takes place in a tropical archipelago full of idyllic beaches or that we have a boat available to sail the seas make it ideal for the summer season; The atmosphere of the game is relaxing and invites you to relax, without rushing and enjoy the moment, as it should be for a good holiday.
Javi: 1971 Helios project (RECO technology)
For a very hot summer and quarantine, there is no better world than the 1971 Helios project to spend this time of year in absolute cold. Of course, it is not a place where you can quietly spend a few days with your family, as the various clans are constantly in search of resources and our incursions must be as deadly as they are secret. A good turn based tactical strategy game that will cool off this hot summer.
Multiplayer game
Also this year, in which many students have been resting since March, the summer appears as a kind of respite from the virus. If we observe the safety precautions, with knowledge and without exaggeration, we can finally see family and friends, have a drink in a bar or swim in the pool. This is a good time to recommend multiplayer experiences that can help us make up for lost time.
Deborah: Melbits World (Melbot Studios)
Adorable creatures have entered your console to make meetings between friends and family more enjoyable. All you have to do is connect to the WiFi network with your mobile phone or tablet and start saving Melbits. As simple as that! Guide them through puzzle and platform levels that involve working together in teams of 2 to 4 players and avoid getting caught by nasty viruses. As you progress together, you will unlock new Melbits and accessories that you can use to customize them. Prepare your communication skills and reflexes because they will be valuable skills that will make you win and laugh!
Yova: Explosive Dinosaurs (RAWR Lab)
Who said mini-games for casual gamers or to play with the family are in love and company? If you are looking for mini-games that will challenge your hardcore gamer skills and test your friendship and family love, this game is perfect for you. More than 40 wild and humorous mini-games to enjoy your free time at this time of year. It also just appeared on Switch, that console so handy to take you on vacation, so it's your perfect addition (you have it on Steam too).
Américo: Conga Master (undercoder)
Safety distances, capacity control, restricted access areas and, above all, discos where dancing is prohibited. Without a doubt, the party scene looks worse than ever this summer, so my multiplayer recommendation goes to those who have a desire to visit the best of Guateques this season. Conga Master (Undercoders) is a title that allows us to enter different dance halls and sweep the floor to create the longest possible conga. And the multiplayer factor only makes it better, of course, as we can compete with peers in a series of goofy mini-games that hook like good glue. Of course, the multiplayer is strictly local and everyone plays with the same keyboard, so it would be better to enjoy it with members of the family unit or have the masks handy.
Goyo: Super Tennis Blast (unfinished pixel)
One of the dramas of 2020 is the suspension of tennis. Roger Federer is dangerously close to retirement and it is a tragedy to keep us from seeing him "dance" at Wimbledon. Fortunately, Unfinished Pixel brought us an arcade tennis game that helps alleviate this trauma to some extent. Super Tennis Blast is fun on its own, but where it is wonderful it is with company, mostly thanks to its special modes: paddle tennis, mobile net, field that changes in size … etc. If you are not a tennis fanatic , Super Volley Blast and Super Soccer Blast are also recommended.
Javi: Hyperparasite (Troglobytes Games)
One of the most interesting national level proposals is Hyperparasite, a top view action game that won't give you a single break, with a very fresh playable proposal that always encourages you to play another game. It is best to be able to enjoy it with friends, and playing it on a split screen is an experience that will undoubtedly keep you hours of entertainment in this harsh summer of captivity.
Free choice game
Finally, we decided to give our editors the ultimate choice. Here they can recommend any type of game, whether it is suitable for summer or not.
Deborah: Sweet Sins 2 (Platonic Games)
If you travel often in the summer or you want to leave the house but want to keep playing, nothing …
Blassingame Julia
My name is Julia Blassingame. I'm a 29 years old American citizen, born and lives in the United States, Texas. I'm dedicated to write for the Cameo22 news website, making sure to write all of the news articles in time and meeting the audience necessary quality.
Related posts