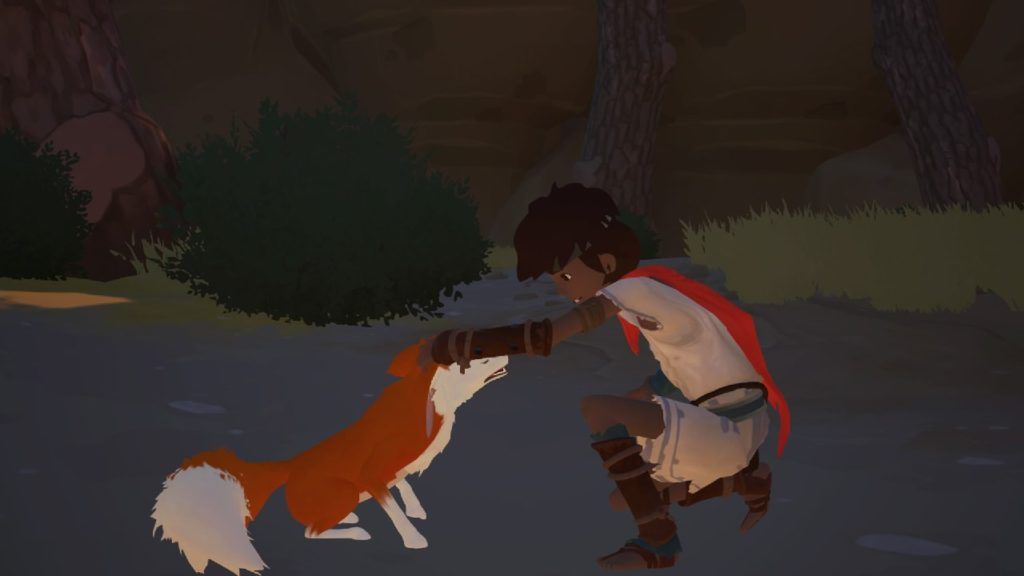 RiME from four angles
Blassingame Julia, 7 months ago
0
8 min

read
162
We have to order the cake because tomorrow is our birthday. RiME, the exciting game by Tequila Works, turns three. A savvy reader will find that it is not common to celebrate the video game birthday, but RiME is not.
We could justify this text numerically. We can note that the game has an average of 81 in our database with more than 80 collected reviews (50 foreign). In addition, 30 of these reviews rate it as excellent and one directly reaches a round of 100. O We can also go back to the words of the great Carles Martínez:
RiME is absolutely fantastic. Of course. He will have his little stumbling blocks, but his strength and the desire with which he screams out of the simplicity of silence overcomes every obstacle. The setting is excellent and the level design is pretty clever. The narration is sublime and the original soundtrack is overwhelming (…) A video game we should all be playing. A video game we can be proud of and have the pleasure of shouting "Made in Spain!"
Carles Martínez 'Dragharem' in his analysis in DeVuego.
RiME is without a doubt one of the titles that have shaped the video game industry in Spain in recent years. A beautiful and exciting adventure that is difficult to end without leaving a few tears in our eyes. One of those games that we do more than just enjoy, one that makes us feel and invites us to think and write.
Tomorrow is your birthday and we have a little surprise for you, but to keep our engines warm – and while we buy the cake, lemon if possible – we leave you four sketches of what RiME meant to our editors.
Change the way you watch the video game.
I don't want to fall into the cliché of starting a text that says I don't know how to start, but there is certainly something of that when it comes to RiME, at least for me. Does it have good gameplay? Well, yes, but his friend Carles already published an analysis in his day in which he writes on these topics: A beautiful art direction? Of course, of course, it's better not to converse with obvious things. Ultimately, this is a birthday, and when people gather around a cake to have such parties, we don't devote ourselves to talking about whether the honoree is doing his job well or whether that hairstyle is better or worse. When we celebrate an anniversary, it's a way of saying, "Thank you for going, I'm very happy that you are with us for another year in this world." After blowing out the candles and making a wish, the guest speeches talk about what is really important to them. Of all the good memories they have with the birthday child and everything that they treasure about him.
For me, RiME was a before and after in my way of watching video games. Until before it was released, I wouldn't have considered myself a regular. I came and went to video games from time to time, attracted more to certain publications than the medium itself, and although I knew its cultural value, I didn't think it was for me. But in the summer of 2017 something clicked inside me. All of us interested in writing or communicating through a cultural medium have a work that opened our eyes, made us aware of the value of this branch of art and made us show it to the rest of the world want our words. As you can imagine, for me this work was RiME.
I know it's not a perfect game, and maybe there are those who think they've done everything they do before, maybe even better. The truth is, I don't want to discuss this with anyone, but again when we're here it will be to share our experience with the title. In my case, until I got RiME, I hadn't played anything that got me so excited, that showed me how the narrative goes well beyond dialogue, and that taught me to love video games. I don't want to get cheesy, but it's just, damn it, a really nice game. It speaks from a very narrow perspective of loss that it is okay to miss those who are gone, but we have to accept that they are gone and let them go. That although it seems impossible at the moment, time flies and the wounds eventually heal. It makes you feel things that move you inside. Valuables.
By the time I finished these lines I couldn't avoid a lump in my throat, but I think there is no better way to stop it. Emotion, affection, tenderness and acceptance. That's what RiME means to me, and that's why I'm celebrating his third birthday here.
Congratulations!
Text by Américo Ferraiuolo.
A work that beats to the heart.
RiME came into our lives waving our hair as it passed like one of those breezes that accompanies us through this incredible adventure. His way of guiding us through the impressive story with which he bathes every magical moment with sweet nuances is unique. He has given a twist to the puzzles by using shifts, overlays and lots of light to add even more shine to this great Spanish work. Tequila Works understood very well how to play its cards to offer us a unique and very emotional adventure full of magical moments that it can convey in many different ways and it was able to give it a finishing touch that to this day shudders many when they remember it.
RiME is remembered by every gamer as a great puzzle game of ideal duration that manages to tell a great story in a magical setting where friendship, perseverance and love are practically everything. Hopefully we can see more games with this desire to experience such beautiful and unique stories. Who knows, maybe the studio has already planned a return to its beloved Mediterranean or this time using one of the forest areas of our country to get inspiration for its next adventure. It was found that the genre is very good at it and that stories can succeed without telling a single word if you do it with your head.
Text by Javier Larrea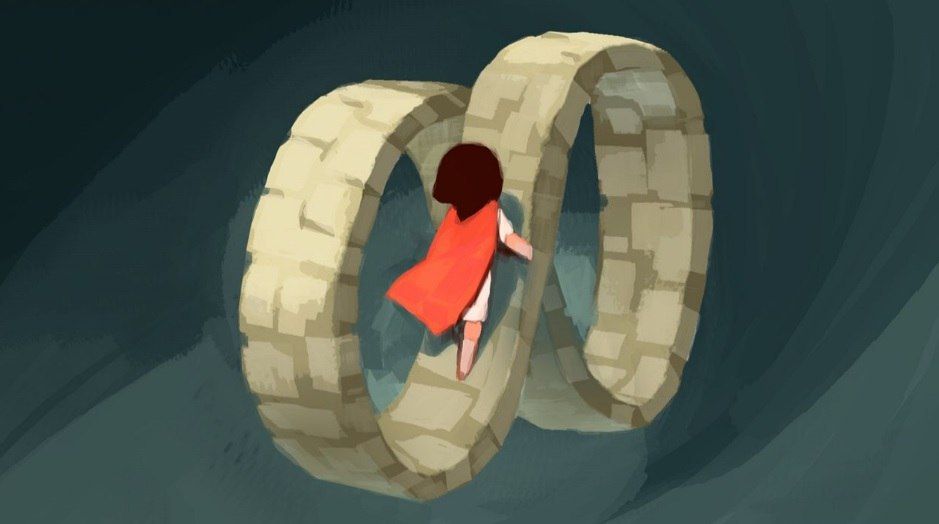 An experience to live with.
When you talk about RiME, you are talking about one of the great releases that we have seen in recent years. It is not for nothing that Tequila has placed itself on the world map again with its launch. So much so that there are hundreds or thousands of articles out there that show us its benefits, beauty, and history. Perhaps it is this reason that leads me to tell you about my experiences from a different angle.
For some people the most important thing about a game is its story, for others the graphical part, there are people who value its duration or the technical part and its performance the most. In other cases it is the mechanics of the game itself and how it affects its development.
For me, RiME is an example in this regard. I declare. There is no tutorial, or at least no tutorial. The game presents its mechanics in a way that you don't have to learn them, they are just there when you need them. Due to the environment, some striking drawings always in the tone of the art of the game or thanks to the advice of our travel guide, we will always know what to do and how to do it.
Our character's skills are developed during their journey, but it's basically always the same mechanic with slight modifications to make it more or less complicated. We will play with light and shadow, activators, transport one or the other, move blocks and a small classic platform.
Put that way, it can seem boring, simple, undemanding. But it is not the aim of the game to discover new objectives in order to develop new mechanics. The great thing about it is that it's so organic, so easy to assimilate, so intuitive that we empathize with the character from the very first moment, so the few puzzles we have solved will be us the ones that im Are game and feel and live the story it presents to us.
For me, RiME is an example of how to integrate this section well into the game and I wanted to highlight it beyond its colorful graphics, tricky story, spectacular soundtrack and the incredible simplicity with which it combines everything. Undoubtedly, it is an experience to have at least once in your life.
Tel-K-Text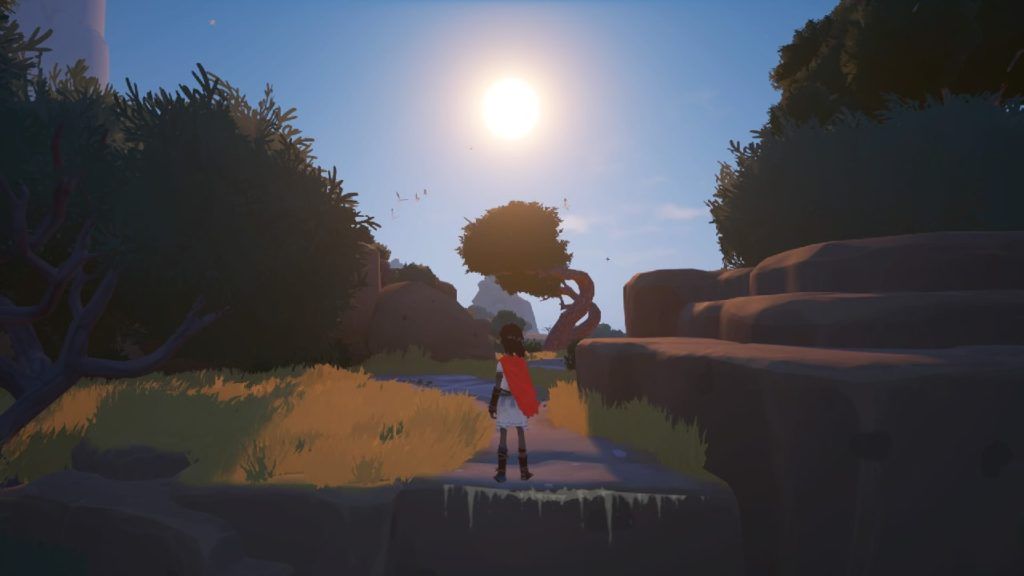 RiME and the importance of the first steps.
I remember when I first played RiME. It was a lovely moment in video games and in my personal life. I had just gotten into college and found a new normal in my life. I was in an unknown city and everything was amazing and unprecedented to me. The work of Tequila Works can be seen much earlier, however.
RiME appears in the video game industry at one of the medium's best moments in 2014. Though Tequila Works wouldn't start the project until 2017, we started knowing about the work at a time when gamers were changing. Products had already hit the market that had us changing the paradigm of video game entertainment. The medium no longer had to devote itself to just having fun, but could now stand out and even work on topics that had never been seen before. The video game could start treating us like adults, talking about various topics focused on mainstream audiences. The subjects of the medium had changed. Course changes suggested in their day by champions like Jonathan Blow or Jenova Chen, who through their works told us that the video game could be a lot …
Blassingame Julia
My name is Julia Blassingame. I'm a 29 years old American citizen, born and lives in the United States, Texas. I'm dedicated to write for the Cameo22 news website, making sure to write all of the news articles in time and meeting the audience necessary quality.
Related posts