Pure thoughts on the Spanish video game industry
Blassingame Julia, 3 weeks ago
0
5 min

read
54
In general, I never get the blank page syndrome of staring at a blank page for hours and not knowing what to write. I usually find it easy to find words about the subjects I enjoy writing about. But in the case of the article, I imagine that writing for a blog other than mine gave me a little extra responsibility.
Where should I start? Well, for what I'm best at, the state of this industry that we all love and that has brought us so many troubles over the past few years but brings us so much joy and will continue to bring us in the future.
At the same time as a review I'm doing about the directory and map of Spanish video game companies, I noticed that the whole thing actually has a small flaw. It points to Madrid as the company with the most video game companies in quantitative terms, but does not take into account the qualitative notion. So here we have the first topic.
Barcelona, ​​city of reference
The reality is that today Barcelona is the most important city in terms of video games. It may have fewer companies, but they are more active, have developed more video games, are more diversified in terms of business models, and are growing faster. In the industry's latest white paper, the company figures and their distribution follow the same guidelines of my directory, and indicated a turnover of 313 million euros in 2013. I'm convinced that 80% of that will come from companies that are in Barcelona.
Why this reality? It's not clear to me but I can only imagine that the facilities given to project developers will make it easier to start projects or attract projects from outside Barcelona. A clear example of this fact is the Gamelab of Iván Lobo, who left his native Asturias to settle in Barcelona after speaking with Madrid without the latter being able to win one of the biggest video game events in Europe. . This ability to provide facilities is evident in the ease with which they have attracted multinationals to settle in Barcelona: Ubisoft, King.com, Digital Chocolate, Grin (the latter has already been deactivated) and they represent a key point Connection with another important aspect of an industry: training.
Education doesn't have to be just academic. For years there have been no university or academy programs that train professionals. This training was provided by the video game companies, who indirectly took on a master role, guiding the aspiring inexperienced but more talented developers, over the years working together, turned them into professionals who understood the industry, and then started their own video game companies.
How many studios were founded under the wing of Pyro Studios (in Madrid) or Grin, Digital Chocolate, Ubisoft and others in Barcelona? Of course, if we look at academic training, for a few years now there have also been the first masters degrees in video game development, reinforced in recent years with 3 degrees in video game development, a cornerstone of the fundamentals of a healthy industry.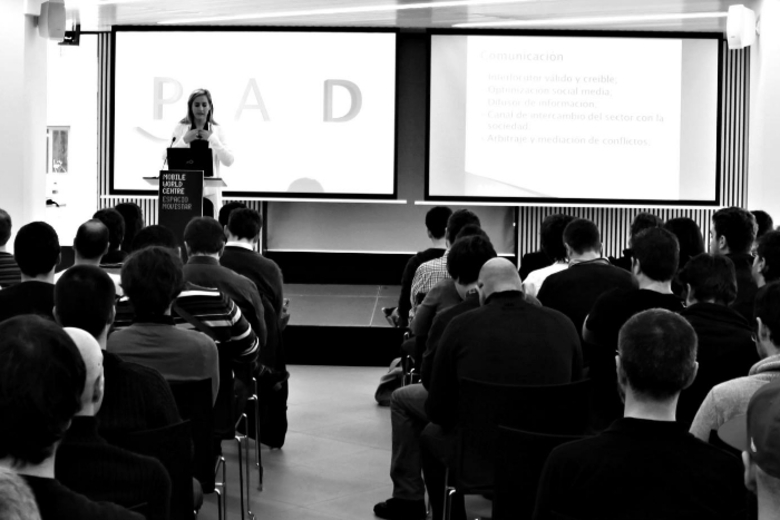 Do we now have a healthy industry in Spain?
My experience tells me yes. We have a very young, very healthy industry with great strength and growth potential. A university education in most cases, the ability to understand the local and international industry, knowledge of English, as well as a deep realism regarding the true video game market as a global market that needs universal content capable of capturing the player's attention to excite regardless of their country of origin.
The ability to help each other and work together is impressive, it is enough to visualize a bit of the Twitter list I have on the local industry to see the vibrancy of the new generations and how they are changing in the last ones years have changed one for themselves, with few interactions to constantly create synergies. This reality is also more tangible because you can see how many of the previous generations are missing there. This collaboration and this desire to unite is clear because in 4 years we have gone from not a single federation to currently three national and at least three other regional ones (Basque Country, Catalonia and Andalusia), the last of them PAD , an initiative smaller Indie studios (there is also one for video game students).
Another point that reinforces this strength are the video game events, where we have gone from the actual Gamelab to an almost monthly video game event in Spain, from conferences to meeting places for developers or players, events like ElZeroUno, GameBeers, GamePolis, Hopplay and of course my Madrid Game Conference, among many other events, facilitate knowledge dissemination and professionals are also more accessible for networking.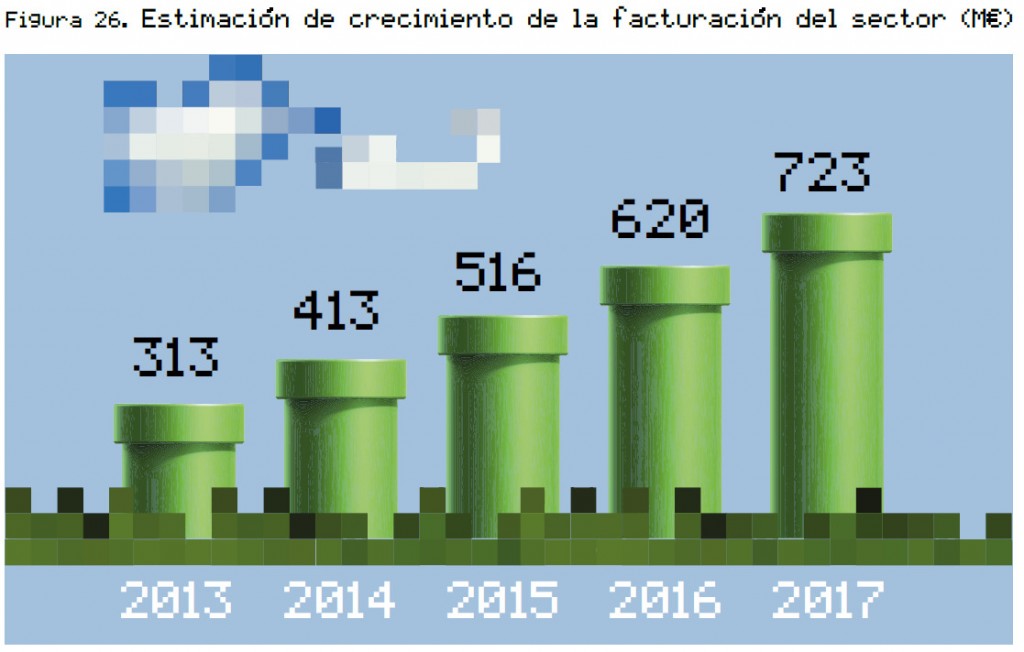 Source: White Paper on Spanish Video Game Development (DEV, 2014)
recover positions
All these points, coupled with the economic crisis of recent years, have significantly delayed all countries that were ahead of us as a developing industry, which now leads us to believe that given the right conditions, the Spanish industry could return to its place , due of Talent-Creativity-Capacity in a top position within the international industry as we had a few years ago.
This of course has no direct translation as there will be work for anyone who wants to work directly in video games and they will continue to have a good portfolio of original work of the highest quality and meet professionals from companies that interest us (something easy today with Twitter , LinkedIn, Facebook and video game fairs).
If you can not find a third party job, there are and will always be more opportunities to create entrepreneurial projects that allow a large number of creative people to embark on the most beautiful adventure in the professional world, which is to start a company in the region in which we prefer to do. An impressive cocktail for the great successes of Spanish entertainment software in the years to come.
Blassingame Julia
My name is Julia Blassingame. I'm a 29 years old American citizen, born and lives in the United States, Texas. I'm dedicated to write for the Cameo22 news website, making sure to write all of the news articles in time and meeting the audience necessary quality.
Related posts