Promanager, an essential story at the height of the PC soccer legend
Blassingame Julia, 2 months ago
0
5 min

read
68
Without having any data at hand, I am convinced that Spanish development has resulted in video games with the highest sales figures, a greater international projection or a much larger number of people working on them, to name some quantifiable data. But honestly, I doubt that one day a video game saga originated in Spain will surpass the legend that PC Fútbol created in our national imagination.
Telling the story of this saga is not only logical but necessary, all the more so when, as in the best tragedies, it has such a dramatic ending. And that Jaume Esteve, video game journalist with all the letters – that rare Avis in our country – who has already told us masterfully about the golden age of Spanish software, does it is also not logical, it is just as necessary and more than he tells us through his articles gave some history pills in El Confidencial.
An excerpt from the book
Promanager: PC Soccer, Drug in the Kiosk reviews the entire life of this addictive saga, from its birth, its progenitor Professional Soccer Simulator, through its golden age, its "silver age" and finally total decadence to its fateful death and his subsequent resurrection attempt
Esteve, parallel to the history of PC Fútbol and therefore of his company, revisits the great moments that not only marked the history of football in our country in the 1990s, but also how these inevitably shaped certain aspects of the evolution of Dynamic Multimedia . Few football fans should have anything to fear, they are just brushstrokes framing each of the seasons: Cruyff's Dream Team, Super Depor, the Bosman Law, the League of Stars etc. but more than enough for those of us who have enjoyed this decade a genuine passion for football, filling our eyes with nostalgia, not only for the memories of afternoons spent at the push of a button, but also for reliving a passion that -at least in my case- today is practically over.
If we read the history of PC Fútbol, ​​we discover that the thousands of hours that hundreds of thousands of players in Spain have devoted to it – in my case they were days of 7 and 8 hours without a break – and many others outside our borders, are only comparable to the thousands of hours that its self-sacrificing developers have devoted to its development, in many cases at the cost of their own health, to give us another dose of this drug at the newsstand each season.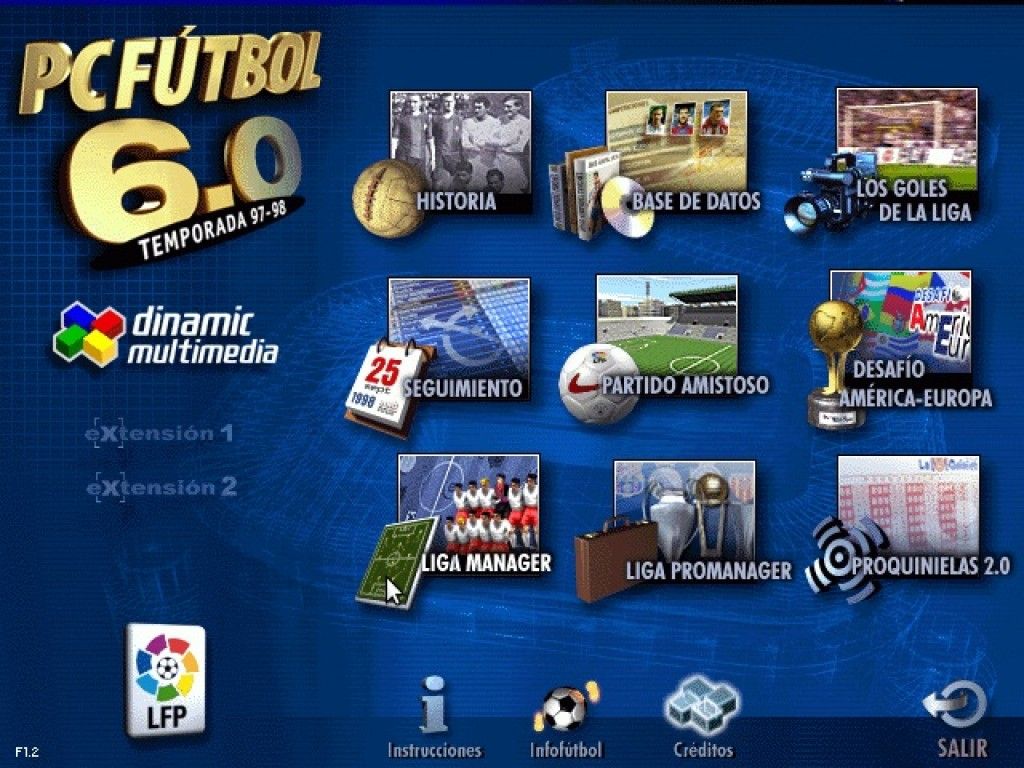 Because there are many areas of this saga that Promanager reviews: its impact on Spanish society, in the world of football, in the video game industry, in publishing, but above all it is a personal chronicle of the superhuman efforts of its creators, like A Small Group brave people has managed to release year after year versions and more versions of a video game that would require at least twice as many assets to develop.
It's an exhaustive chronology of the saga, but also of a company devoted almost exclusively to a video game that was its greatest pride and at the same time its worst nightmare. Although it also achieves its later – and unsuccessful – revival by Gaelco Multimedia, it is done in a more concise way, focusing more on the transition between one period and another than on the development of those three parts that never did to bring back the saga its glory.
Promanager is the most addictive thing PC Soccer has come up with since PC Soccer 7
As addictive as it was playing season after season in PC Soccer, it turns the pages of Promanager, something we'll do over and over again, like the inevitable clicking on the eternal Next button in PC Soccer. Here the "One more season and I'll close" is changed to "One more chapter and I'll close". There's no doubt that I've personally taken a keen interest in the subject, but in any case, Esteve does an excellent job of keeping us hooked on the story – no doubt interesting in its own right – as we recall each of the versions and create our own create history in our minds by playing this immortal saga. The dozens of screenshots and images from advertisements, magazines, newspapers, etc. are also priceless documents that drive this journey down memory lane and which I personally devoured in record time.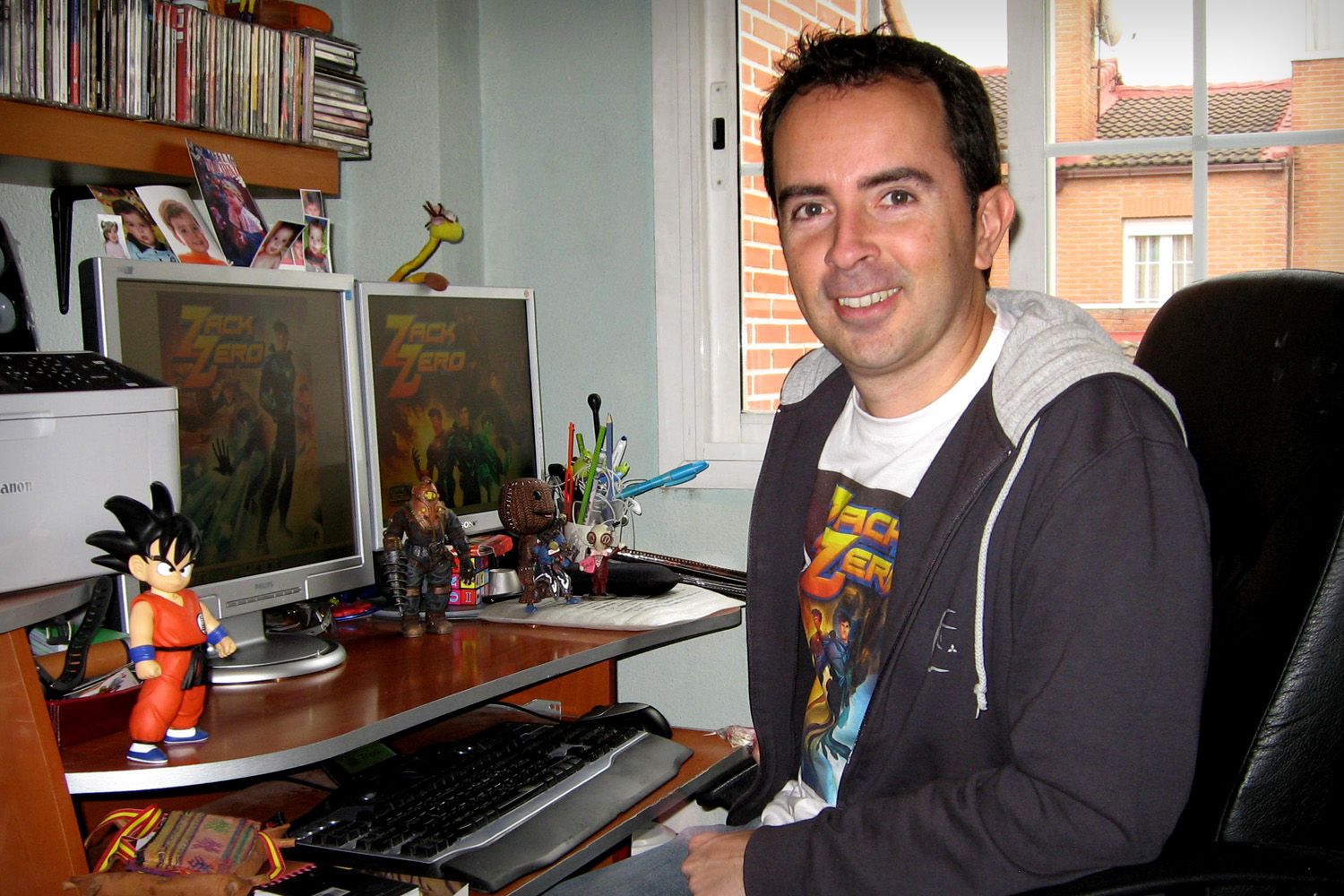 Alberto Moreno, one of the developers with the most PC Soccer behind him and also one of the main protagonists of the book
I did not intend to use this article to tell anything about the history of PC Soccer, that is left to the readers of the book. What I want to clarify is that Promanager: PC Soccer, Drugs in the Newsstand is a great text at the climax of this legendary saga and that in addition to being recommended it becomes indispensable for any fan of the history of video games, video games Spanish, Football or even tragic stories, but of course those who, like me, were just another junkie of this football manager will find in its pages a real treasure to keep together with the collection of disks and CDs of the saga . Just one more click…
Buy Promanager on Amazon Spain
Blassingame Julia
My name is Julia Blassingame. I'm a 29 years old American citizen, born and lives in the United States, Texas. I'm dedicated to write for the Cameo22 news website, making sure to write all of the news articles in time and meeting the audience necessary quality.
Related posts