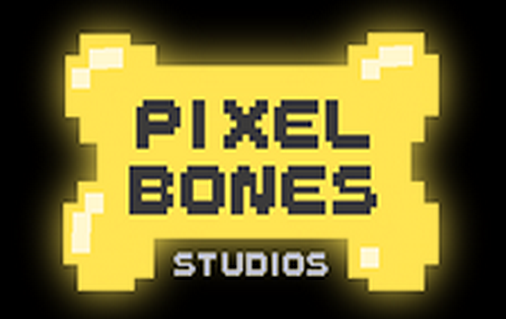 Project Crayon – We spoke to Pixel Bones Studios
Blassingame Julia, 2 weeks ago
0
6 min

read
49
A few days ago while following the official DeVuego twitter I noticed that they released an indie minigame called ProjectCrayon. I tell you my experience.
Upon entering the game page (it is played on the internet and only the prologue is still available) we can see a walker traveling around a planet. Although the appearance is a bit gloomy and strange. It's just the beginning. The game is based on a very nice black and white 2D art with a certain retro touch, through which we'll enter a very interesting world of platforms. Although the story presented in this prologue is quite short, it shows us the beginning of something that I believe has a great future. I don't want to give anything away about the demo and they don't give much explanation about the world we're in, but I assure you that after playing it, you'll want to keep going. It's a small challenge that can be completed the first time depending on your skill level, or it will take a lot longer if you're clumsy like me.
Aside from the game (which you can play by following the link at the bottom of this article), I'll give way to the interview I did with Ángel García (@Rtypex) so he can tell us a little bit about what Pixel Bones is Studios and what will happen to the rest of the Project Crayon game.
– Tell us what is Pixel Bones Studios?
Pixel Bones Studios is a small indie studio created by a server about a year ago. The reason was to develop games with their own style and under a label that includes solo projects and other more elaborate projects that are developed by small development teams, because I am a game designer and 2D/3D artist, for me the character of the programmer is of crucial Start games with a decent technician.
At the moment the development groups are reduced to the bare minimum so we currently have 2 groups each consisting of a programmer, a musician-composer who participates in most projects and me who takes care of everything else. It sounds a bit suicidal to work on multiple projects at the same time, and it may be, but today there aren't many other alternatives. We hope that over time people will get to know us, we can consolidate the team and we can become a real studio and be able to support ourselves… which unfortunately is far from reality.
– We watched and played the Project Crayon Prologue. Are you planning to release the full version?
Project Crayon Prologue is a minigame I made in my spare time when I saw my co-workers were saturated with their respective jobs. The reason for only starting the game's prologue is to get as much feedback as possible and, if you like it, to study the different possible options to be able to advance the game. Obviously crowdfunding would be an option, but finding a publisher or other system that can do this is not out of the question. Today, someone seems interested in the project, but we still need to sit down and negotiate before making the right decisions.
– What is it like to develop indie video games?
Like everything is a two-sided coin. On the one hand, it's very satisfying to be able to create worlds and plots without someone above you to distort the idea, and the aesthetic you have in mind is a privilege. Of course, with all this freedom, you have to make a number of restrictions in order to create viable projects, otherwise you risk ending up all that effort in the Disaster Drawer folder on your computer. Obviously, these limitations are set by you, which is an advantage.
Everyone talks about such things in conferences, lectures, etc., but few will tell you that there is a dark side of the force here as well. It is very difficult to be able to carry out projects as it involves certain sacrifices and a lot of responsibility when you invest your time and resources without anyone's help, which is complicated when you have already reached a certain age, let alone from it starting a game is half the equation and how you want to sell it and move it yourself because there is no money at all it is difficult for someone to pay attention to you no matter how many press releases you send to people and no matter how personalized they are , and it is better not to wait too long to give a mega hit, although there is always hope, because today the saturation of indie games is incredible … so much so that there are already people are setting a date for the indie bubble to burst.
Of course, if you don't take risks you won't get results, so those of us who like this and don't know/want anything else will get on with it because there's nothing more satisfying than seeing your game being liked and getting positives Feedback from social networks or by email.
– Do you do this in your free time? Or do you devote all your time to him?
In my case, after working in a virtual reality center in Barcelona, ​​I decided to take a risk and immerse myself fully in the world thanks to the savings and the occasional donation that people selflessly make so that I can carry them out can do projects, which means living a life without many expenses but enjoying what pleases you, which is ultimately what matters in this life.
As for the other question, in PBS all members of the dev teams contribute what they can in their limited free time, except for me who is busy pretty much all day and so one of the reasons I decided to do different dev groups to found. In fact, because of this extra "free time" I was able to work with several indie studios like EskemaGames (Depth'Army), XIX Games (Silver Zombie) or David CM (Sheep in Hell) and develop some games alone, like 'Run Run & Die', a really difficult runner that I hope to release at the end of the month.
Thank you Angel for dedicating your time to us. We hope that you can achieve your goals very soon and that we can finish Project Crayon as soon as possible.
Without further ado, here is the link so you can play Project Crayon, I hope you enjoy it as much as I do.
PLAY PROJECT CRAYON PROLOGUE*
* Unity Web Player must be installed.
Blassingame Julia
My name is Julia Blassingame. I'm a 29 years old American citizen, born and lives in the United States, Texas. I'm dedicated to write for the Cameo22 news website, making sure to write all of the news articles in time and meeting the audience necessary quality.
Related posts