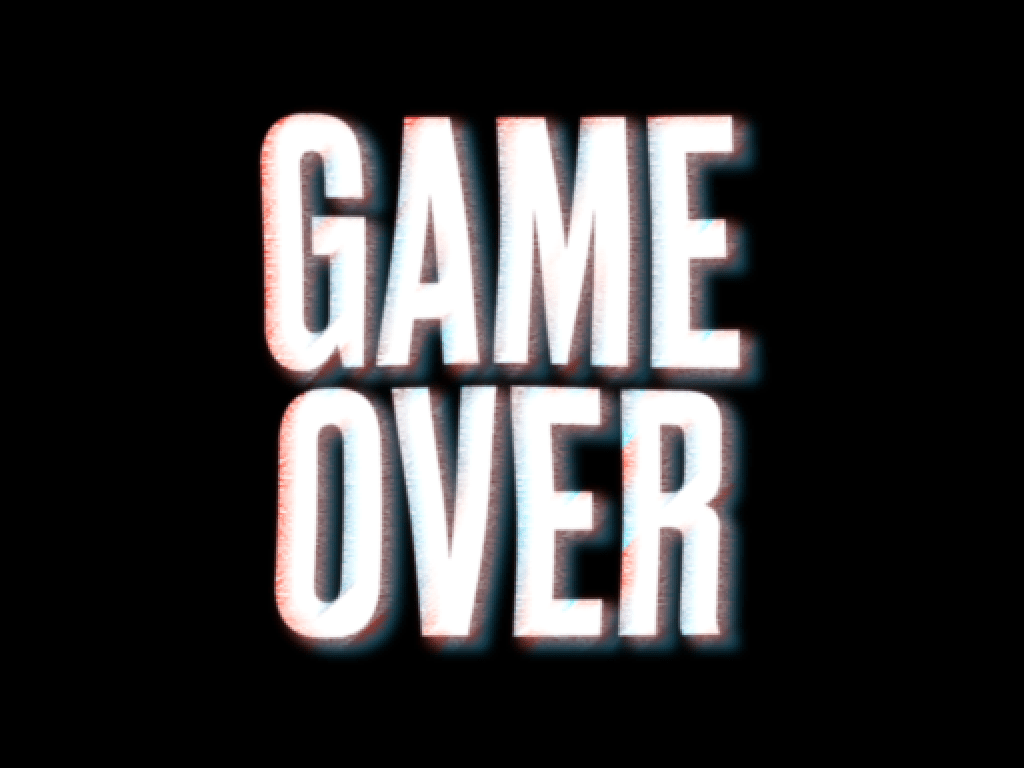 [Opinión] Notes on a changing future
Blassingame Julia, 7 months ago
0
6 min

read
233
The video game industry in the face of oligopoly practices
It's not personal, it's just a business.
Michael Corleone
Humanity is a hilarious species. The reasoning that we put into so much effort has blinded us to reality because for something good that we have, we always choose to use it badly. We study history and try to understand the mistakes of the past and not only do we fall on the same stone hundreds of times, but we prefer to throw balls out than to take responsibility when it happens. It's in our DNA to be thoughtless and moody. Like it or not, we repeat ourselves. Predictable.
It is a reflection that works like a charm to explain us as users of the current economic model: a market system whose mechanisms are designed to seek competition beyond monopoly practices and fail to seek the strongest business. It is a ship with a cracked and leaky hull that threatens to sink again and again, but endures due to stains that we passengers endure – not without cursing – the passengers. As for the crew … they always have a boat ready in case it gets too hot.
We have been heading for a dark landscape in the industry for a long time. I stopped counting how many years we warned about gambling as a service and all of its consequences. At some point in the debate, throngs of experts as well as conscientious users joined the conversation. It hurts to see how, despite so much noise, social pressure has prevented almost nothing. The corporate world goes on without deviating a single degree.
Could it be that we are a "minority" to the masses who prefer to believe the official truth? Or does it have to do with the fact that our own performance is often incoherent for various reasons? Job survival, popularity, social pressures … Maybe it's a little bit of everything. In any case, the monster has climbed on deck and walks without any problems. It's time to think about what we're going to make of it.
But he's not the only one fighting. Gradually a more dangerous one emerges from the depths: that of corporate concentrations. We felt its elongated shadow, but it was so bright that we stared at it in fascination until its tentacles encircled our ship. We found out late that it was pretty ugly and uncomfortable.
Microsoft's acquisition of ZeniMax (Bethesda) – with the aim of expanding its Game Pass catalog – is just one of those arms, and it won't be the last one we consider before we plunge into the abyss of oligopoly practices . We should have seen it coming. In the past two years the company has acquired 19 studios from Phil Spencer, which they develop exclusively for Xbox Game Studios. Ninja Theory, Mojang, Obsidian, Double Fine … names associated with big brands whose economic benefits are considerable every time a new title hits the market. Sony is following the same path with PlayStation Studios: 14 studios are currently working under its roof. These include Insomniac, Guerrilla, Naughty Dog and Sucker Punch. If the rumors are true, he will shortly be pointing to his list of two major distributors who will be putting a few more licenses on the plate.
https://twitter.com/Jace_Skell/status/1299763582952001537
Further up, at the top of the pyramid, is the chicha. Both one and the other are part of two very powerful technology groups around the world. On one side is Microsoft, the queen of the computing ecosystem, who began her adventures in software and a decade later expanded her boundaries to hardware. From April to June alone in full custody, thanks to its cloud services, it generated 9,682 million euros in services that have reached more and more households via the work and school environment. At Sony, whose strengths have been cinema and video games for decades, the result has also grown to 1.870 million euros. From the company point of view, they attributed it all to the good performance of PlayStation and its financial services.
Although we could speak of two blocs in the style of a Cold War, the problem goes beyond that. Tencent has long sought growth beyond Asia. To quote Jorge García from El País, he has "become the elephant in the room that nobody sees". And, as we have already seen, being invisible has its competitive advantages: "You are not" a real threat.
The conglomerate that has got a taste for investing is the owner and master of the real titans: it owns Riot Games, Supercell and 40% of Epic Games. As Bloomberg announced in August, there is little left before Leyou Technologies, owner of Warframe, joins its ranks. At the same time he takes part in the decisions of Ubisoft and Blizzard; and outside of the sector, it's associated with Universal Music and Tesla. Today there is only one Chinese holding company that can handle it: Alibaba, which has not yet decided to get into video games. It's not clear if this could happen, however: the specter of government funding has long haunted Tencent. If the scandal is confirmed, it would be epic.
We could further analyze earnings from today to tomorrow if we factor in Apple, Facebook, Google, and Amazon (current owners of Twitch). But it all boils down to this inconvenient truth that we're afraid to speak of: the Disney model, whose antitrust respect tends to be nil, is threatening to take over the video game. And the consequences will be dire if that happens.
First of all, this concentration will lead us to accept higher prices for products that were affordable just a few years ago. We are already seeing it in the next generation of PlayStation, for whose games we will even pay up to 10 euros more in digital form. Add to this the rise of subscription services, which are mandatory on consoles to enjoy online mode; and the gradual change from the physical format to the special editions, so that the user does not own the game, but a kind of licensed rental. We shall again see how the supply is reduced to the options that bring the most profit.
And what happens at the work level? Layoffs Mass layoffs. By acquiring the rights to a license, the buying company ensures that no one else uses it without their consent. This does not mean that they are in use at the time of purchase. You can stop the activity of the relevant study until the appropriate time. It's a more common practice than you might imagine.
With regard to non-system studies, the existing gap will continue to grow. We're talking millionaire budgets versus titles, which take a lot of help to get a good editor's attention and be successful, be it with bank debt, community support, or a mixed model. And not all, not even most, will be successful. Only a few will be able to walk this path alone.
On Twitter, we're very willing to use humor to tackle adversity, but there are times when a laugh like Tidus isn't enough. It is now more important than ever to be careful and speak out against bad practices. As a user, as a journalist, as a worker in the industry. The video game is a ship that we all pay for and that we love. A ship that we have the right to choose. Let us not let the ambitions of the powerful decide which port to reach.
Blassingame Julia
My name is Julia Blassingame. I'm a 29 years old American citizen, born and lives in the United States, Texas. I'm dedicated to write for the Cameo22 news website, making sure to write all of the news articles in time and meeting the audience necessary quality.
Related posts