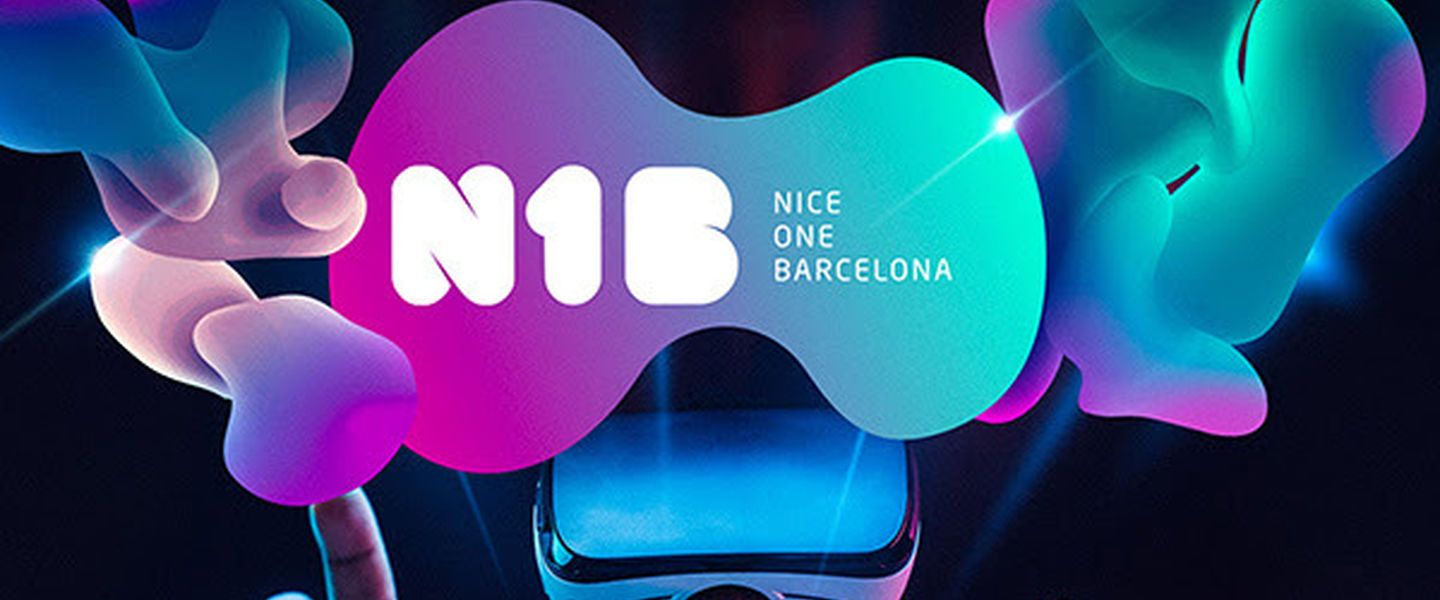 NiceOne Barcelona: the 8 best matches of the fair
Blassingame Julia, 4 months ago
0
8 min

read
121
Last weekend was NiceOne Barcelona, ​​a video game fair where the city hosted a series of experiences, conferences, eSports competitions and even booths. However, if we traveled from DeVuego to attend this event, it is because many indies being developed by national studios were also shown and tested these days.
After a wonderful few days testing all kinds of games, chatting with their developers and writing in my notebook like crazy, today I bring you the eight NiceOne Barcelona titles that I liked the most. Although the idea is to rank them, I think all these games have fresh and very interesting ideas and I recommend considering them all for next year. Therefore, the aim is not so much that you stick with the position you have on the list (since in the end that is purely my personal preference) but that you value my impressions and the things I explain about them. From there, if you think that what they offer suits your tastes, you can follow them on their social networks to keep up to date with all the news and find out how their development is progressing.
As a final note, I must say that in this article I will only talk about games that I tried for the first time in this event. Some titles like Yokai Mask (David Flores Miras), Curse of the Sea Rats (Petoons Studio), The Pizza Situation (3bytes) or Super Magbot (Astral Pixel) will not appear, although they seem promising because I've already talked about them as the Indie Dev Day was celebrated. Therefore, since the proposal they publish and my opinion on it remain practically the same, I have preferred not to repeat myself, thus leaving space for equally more interesting games. Anyhow, if you are interested in learning more about the games I mentioned earlier and some others, you can do so by clicking here. With that said, we can roll up our sleeves and start with the first game on the list:
8. AEON DRIVE
Developed by 2Awesome Studio, this game presents itself with a really appealing arcade approach. We must take the protagonist through short but intense platforming stages and complete them before the countdown displayed on the screen reaches zero. To achieve this we will have to make jumps in a hurry, defeating the enemies that get in our way and dodging all kinds of lasers and traps. For these last two actions, the protagonist has a spear with unique powers, and of course that is the main attraction of the game on a mechanical level. This weapon not only allows us to eliminate any living creature that blocks our path, but also has the ability to transport us to their position at any time. For example, we can launch it to avoid a ravine that's too wide to jump over and respawn in it when it's back in a safe spot. Also, and as a final touch, this way of moving is a bit faster than walking, so we must master this technique if we want to get the best time. A challenging platform that can interest all lovers of challenge.
Aeon Drive trailer a bit old but that allows you to get an idea of ​​how it works.
7. Delirium
Delirium is possibly one of the games that was at a less advanced stage of development among the games I was able to try. But precisely because of this and partly because of its premise, it is one of those with the greatest potential. In this game developed by Blackgate Studios we control Lola, a girl who is transported to an alternate reality of our world along with her brother Danny and their childhood stuffed animal, Cotton. In such a parallel dimension, the protagonists experience how practically everything turns into references to what we affectionately call "geek culture". As for the structure of the game, we are faced with a three-dimensional graphic adventure with the classic mechanics of this genre. If the storyline grabs your attention and you're looking for a video game that offers puzzles, pop references, and lots of laughs, it's worth checking out.
Unfortunately, I couldn't find a link to a Delirium trailer. Fortunately, this interview and his Twitter contain a lot of interesting information.
6. TWO: PROJECT INDIGOS
Twogether: Project Indigos is the game that brought Flaming Llama Games to the show. On this occasion we're presented with a three-dimensional platform title in which we'll control two children with super powers, Rafi and Sam, who have to escape from the facilities of a mega-corporation that is holding them captive. Rafi the girl can move objects using telekinesis while Sam her boyfriend can teleport. What struck me the most about this game and what I found most ingenious (even more than the pun of its name) is how compatible the powers of the two protagonists are and the large number of interesting puzzles to be found. settle accounts with them. Many scenarios were already proposed in the demo, encouraging them to experiment with the boys' skills, using them in very creative ways and even combining them. If the level design continues in this direction, we could be faced with a wonderful puzzle game that is recommended to all lovers of the genre.
https://www.youtube.com/watch?v=9OF1ym_Gfrs Trailer for Twogether: Project Indigos
5. SCRIPTUM VR: NEIGHBORING HOUSE ESCAPE ROOM
To continue, we'll make a 180º turn and find ourselves in Scriptum VR, a virtual reality horror game conceived as an escape room. As for the premise of this experience developed by Adver2Play, we are the typical kid who smuggles the ball into the neighbor's house and has to go inside and look for it. Once we put on the VR helmet we are in front of the house and we have 30 minutes to enter, go to the right room and get our precious ball. In terms of gameplay, I have to say that it's the same as in a graphical adventure (since Escape Rooms are largely born from this idea): we'll have to look around the stage for objects to interact with in order to solve puzzles and us to move forward.
In conclusion, regarding my experience with the game, I can only confirm its position as a horror game. The union of the suspense that these types of puzzles usually bring, the time trial factor, a fairly well-done setting and some very well-executed scares made me cry out in fear several times in the middle of the fair attended by dozens of thousands of people (a situation that didn't leave me a particularly good spot). Although very scary, it was a really fun experience and highly recommended for all horror video game lovers. If you have VR glasses at home, it is certainly almost a duty to keep track.
Trailer for Scriptum VR: Escape Room from the house next door
4. SWORD OF THE NECROMANCER
Leaving aside my ability to scream with fear in public, to introduce Sword of the Necromancer, a game that is being developed by Grimorio of Games and that promises to bring some very interesting mechanics to the table. As explained by one of its creators, this game was born out of his frustration of not being able to advance in the first levels of Enter the Gungeon. And that's exactly why Sword of the Necromancer is a roguelike, with certain concessions that pull some slope off the genre's typical difficulty curve. Some examples of these possibilities are the possibility of leaving the dungeon at certain times to save items that we are carrying, progress through leveling up (which allows improving the protagonist's statistics) or the fact that after death we can use half the respawn level we had when we were killed (rather than at level 1).
In addition, one of the most striking things that Sword of the Necromancer proposes is the possibility of reviving the monsters we are fighting and adding them to our team. The thing here is that we only have space for four objects in the inventory, and the monsters that join our ranks are also stored in this inventory, so these four slots can be managed, which can be very interesting. The game also has a co-op mode that seemed pretty fun, but I didn't get to try it as I didn't have a partner to play with *nudge the rest of the DeVuego authors*. In short, I think it's a game to keep in mind for both those looking for a friendlier gateway to the dark world of roguelikes and regular players of this genre.
Sword of the Necromancer trailer
3. WINDFOLK
We entered the top 3 with Windfolk, the Fractal Fall project, which consists of a third-person action game in which we move around the world on a jetpack. From what I've been able to test in the demo, both the gameplay and level design revolve around air scrolling, which is incredibly well done. It shows that they have spent a lot of time perfecting this section and the truth is that the result is a playable pleasure. It was certainly the game with the most satisfying control of the fair. But it's not just about freaking out while flying through some very nice open scenarios (although I wouldn't mind if that were the case either), as we'll also have to spread fire across a range of enemies.
To do this we will have different firearms, all with a very satisfying gunplay and a well-functioning…
Blassingame Julia
My name is Julia Blassingame. I'm a 29 years old American citizen, born and lives in the United States, Texas. I'm dedicated to write for the Cameo22 news website, making sure to write all of the news articles in time and meeting the audience necessary quality.
Related posts