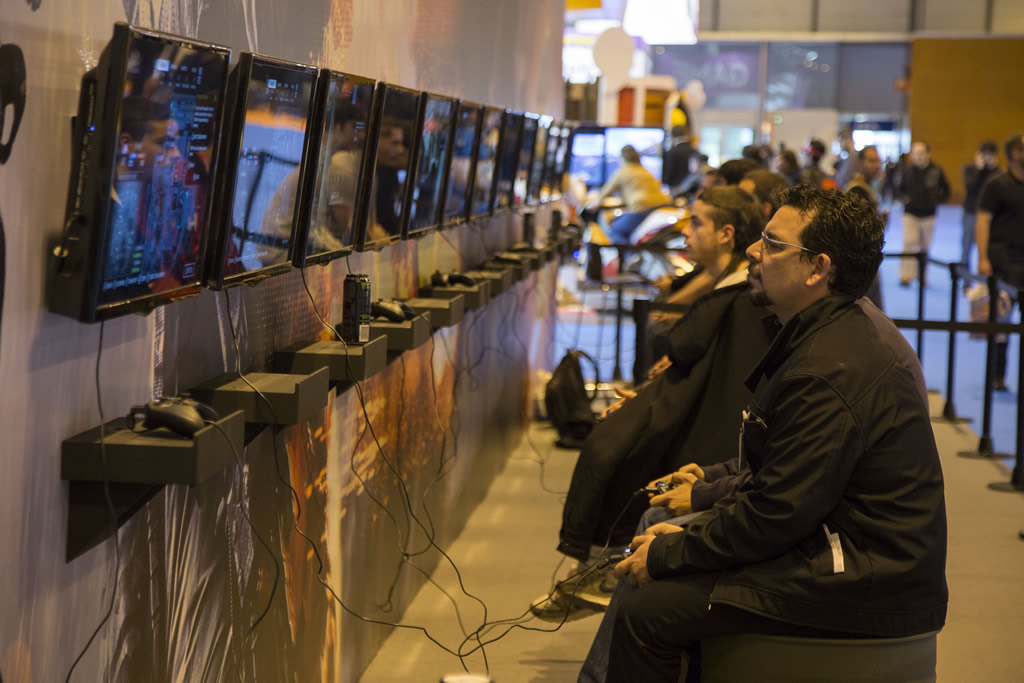 There is no doubt that Spanish developers will have a very prominent role at the upcoming Madrid Games Week. For the second consecutive year, the Made in Spain Games stand will take part in the three development conferences organized by Gamelab Academy and the PlayStation Awards, with which Sony Spain aims to reward the best Spanish video game projects submitted to its tender.More than 40 video game developers will have their place within our borders.
Made in Spain Games is a comprehensive marketing and communication company for Spanish video game developers that has been supporting independent development in our country for more than two years. In addition to publishing and promoting Spanish video games in other countries, the independent Spanish video game often participates as a representative in international national fairs.
And that's exactly what it will do at Madrid Games Week, providing Spanish developers with a space that this time is five times larger than last year and that will include some important independent titles such as:
Skara: The Blade Remains is presented exclusively by 8 Bit Studio for the first time
Gods Will Be Watching was developed by the Valencian studio Deconstructeam
King Lucas, the long-awaited title from veteran Devilish Games
Listed, one of the most addictive mobile games from 1981Creations
Ziggurat, an amazing FPS from Milkstone Studios
A Rite from the Stars, an original point'n click by Rising Goat
Kromaia, a space shooter with lots of character from Kraken Empire
Heart&Slash is a futuristic beat'em up developed by Aheartfullofgames
Missing Translation, a mix of adventure and puzzle by Alpixel Games
Ridiculous Triathlon premieres exclusively thanks to CremaGames
Project Cell is the debut film from WASFAN Studios
The Guest is an mind-blowing first-person puzzler created by TeamGotham
Arcane Ghosts is a platform game inspired by a classic by Hieroglyph Games
Grumpy Reaper, the scariest gardener ever created by Drakhar Studio
Mad Dan is a tower defense based on a madhouse developed by Etorki Games
Viking Kingdoms is the funniest way to conquer territories developed by Iction Games
Virtus, put yourself in the shoes of a skilled and stealthy ninja in this game from Iction Games
Trinket Trick is the first puzzle game from Zaragoza's Mechanical Boss
Hookball, survive as long as you can, a video game by Nacho Beard
Pintxo Developer, the Basque video game association, brings a selection of different mobile games
Random Fighters, fights with lots of pixel art created by WhootGames
The Slunchies, a very casual shooter set in a laboratory and developed by Ilitia Games
Tako's Japanese, learn Japanese the fun way thanks to Giant Soul Interactive
PRU, an innovation in the genre of Nuberu Games runners
BloodStone Heroes, a mobile multiplayer role-playing game from Alien Studios
Play4Test, the world's first crowdtesting platform, will bring several titles among which the most outstanding will be Águila Roja: Orígenes
Iberian Games: Publishers of independent mobile video games bring Kartoon Crazy Racing and Pursued, the world's most difficult mobile game.
However, studios and developers who are participating in Madrid Games Week and are not exhibitors at the MadeInSpain Games stand also have the opportunity to present their game thanks to ZeroUno and the Game Glory initiative. Independent developers can present their projects for 1:30 min and at the end of each day the best receive a prize.
We have prizes and competitions for both visitors to the stand and developers exhibiting their games there:
Award for the best MadeInSpain game.
Play4Test Award for the most polished game: The audience chooses the most professional video game from a selection of 10 games. Players who participate in this initiative will be entered into a prize draw for a bundle of Madcatz products, with the winning studio receiving a trophy.
TrendingTOP Most Tweeted Game Award: You can now tweet at the booth using the hashtag #trendingtop and the name of your favorite game for a chance to win a package of Madcatz merchandise. The most tweeted game will also receive an award and trophy.
There will also be an area for talks and exhibitions of video game projects sponsored by Gamebeers, which will feature prominent speakers such as:
Daniel Parente (Director of Masters in Video Game Design at ESNE) "The Rise of Independent Video Games and the New INDIEustria"
Luis Oliván (CEO of Fictiorama) "The importance of the script in graphic adventures"
Federico Peinado (Professor of Design, Masters in Video Game Development at UCM) "Your game concept sucks! : 5 keys to the solution"
Jiaqi Pan (CEO of Play4Test) on "The possibilities of financing startups"
Juan Pablo Ordoñez (gamification consultant, game designer, design teacher, independent developer, author of the book Power Ups and President of AEDJ. CCO and Producer of Games&Symphonies) will speak on "Video Game Design in the Current Industry and Other Frikadas".
As you can see, the MadeInSpain Games folks have a whole artillery ready for Madrid Games Week, which will undoubtedly be the "great festival of Spanish indie development". From DeVuego we can only congratulate the friends of MadeInSpain Games for the initiative and surely some of our members will stop by their stand to visit them. See you there!
Blassingame Julia
My name is Julia Blassingame. I'm a 29 years old American citizen, born and lives in the United States, Texas. I'm dedicated to write for the Cameo22 news website, making sure to write all of the news articles in time and meeting the audience necessary quality.
Related posts