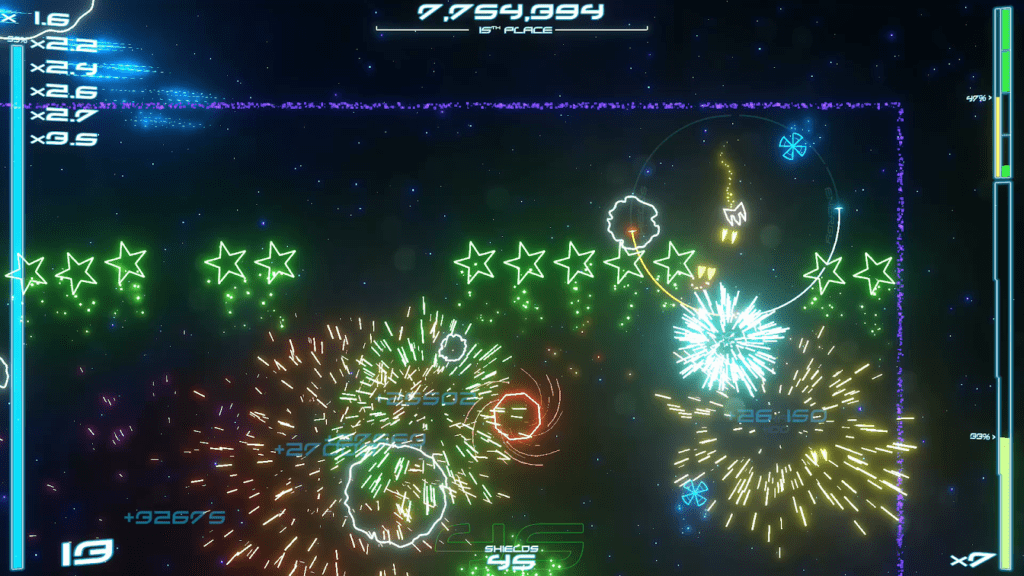 Infinity of rubble. The vitaminized asteroids
Blassingame Julia, 5 months ago
0
3 min

read
117
I first saw SVC Games' Debris Infinity at Fun & Serious in 2017. At the back of several tables with various stands with indie projects, there was a monitor with hundreds of LEDs blinking. When I looked at the screen, I discovered these vitaminized asteroids.
Combo by 13 and multiplier by 7, hold them up to add more points
He doesn't come to teach us anything new as we've known the genre for years. What's coming is reinventing it by giving it a twist that feels great. It gives us different ways to exploit the asteroids that are trying to destroy our ship. We have a kind of bullet time and a bomb of mass destruction as special abilities in the triggers that will destroy everything on the screen at that moment. Both are consuming our energy, which we can reclaim as long as we continue to destroy asteroids and extraterrestrials, which are also around. We will meet the enemies in a few minutes. There are a handful of them with their well-marked mechanics, something that, even if you know, you can't easily dodge once you have dozen on-screen. Focus.
The game moves perfectly smoothly and is also very attractive. Now there are versions on the Nintendo Switch, PC (Steam) and Xbox platforms, the latter being the only one you can enjoy at 4K and 60fps.
Three modes to choose from, plus cooperative and versus
Debris Infinity initially offers three game modes. Normal mode (Normal mode) in which we survive depending on our abilities until our life is up. Wave mode (Power Wave) in which we reject random waves of enemies in a certain time per wave, which is partly replaced by overcoming each one of them. And finally we can find my favorite, the Temporal Attack Mode (Time Attack), in which we have to get the highest possible score with infinite life in 3 minutes, but yes, every time they harm us we deduct points.
To these three modes we have to add the Cooperative and Versus modes, in which you can play both locally and online thanks to Steam Remote Play Together. I could see for myself that it works wonders and is very addicting. In cooperative mode there is a single ship, one controls direction, left stick and another controls firing, right stick and skills. In the Versus everyone goes their own way and how could it be otherwise to achieve a higher score than your rival. The cooperative applies to the three solo modes and the versus is independent.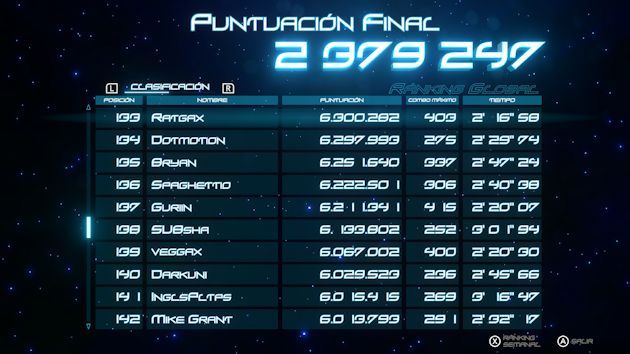 World ranking
It has a world and local leaderboard in the style of the old gambling halls you found in gambling halls. I always have this game installed on my PC as it is great to get rid of adrenaline anytime.
If you have a moment check out the game's credits, you might find something that will surprise you. If so, please let me know in the comments. I'll leave you a link to its Steam page in case you're interested in buying it.
Blassingame Julia
My name is Julia Blassingame. I'm a 29 years old American citizen, born and lives in the United States, Texas. I'm dedicated to write for the Cameo22 news website, making sure to write all of the news articles in time and meeting the audience necessary quality.
Related posts