Video games are an integral part of the collective imagination, able to compete on par with cinema, literature and many other forms of culture. The creative and entertaining ability inherent in them, as well as the fact that they have become the main means of entertainment for the young generations, has resulted in more and more those wanting to work in the video game industry.
Before I look at the different options, there's a direct question I get asked every day. Is there work in the video game industry? With the crisis, the financing difficulties, a life option? The answer is very straightforward: video games have always been a driving force for innovation and today, knowing how to create video games opens up endless possibilities. Not all of them in the video game industry, but the application of this knowledge in areas of activity increasingly exposed to video game technologies to educate, motivate, train, rehabilitate and many other activities derived from the knowledge of video games. Apart from that, the world of apps is a world heavily influenced by the language of video games, in its conception, its visuals, its use and its need to adapt precisely to the expectations of its users, which is what we have been doing in video games for years . Therefore, this whole field of content creation on new platforms is a perfect complement to video games.
Source: White Paper on Spanish Video Game Development (DEV, 2014)
From a video games perspective, we've grown from 70 to 300+ studios in the last 3 years, a sure sign that there's activity. It is true that there is a very high rate of renewal of companies since failure in video games is paid dearly with the death of the studio, but as with Hydra (advertisement next to my studio) for every head cut off 7 are reborn So there is reason, to be optimistic about this revival of the industry.
Many, many years ago when thinking about how to get into the video game industry, it took a good amount of energy just to find the solution. And when he finally had a clear idea of ​​how to do it, he faced many obstacles that were insurmountable for the vast majority of aspiring developers: lack of company and lack of information and knowledge were the main reasons. These obstacles forced long periods of self-education or traveling abroad in search of that valuable job or information.
Today this is no longer the case: knowledge floods us from all sides, the vast majority of video game development technologies are free, as is publishing a video game. But if everything is so simple, why is it still difficult to break into the video game industry?
The answer must be found 30 years ago, when video games were few and players were still uncritical. They accepted the limitations and flaws of video games in order to access them. Currently there are hundreds of thousands of video games and thousands of new ones are released every day, so the player has to be very critical in finding, analyzing and choosing the video game that he will spend valuable time on.
This fact leaves a very educated and knowledgeable video game player with an excess of video games to play and very little time to play, such that only the most original and distinctive in quality and/or originality will filter through. .
So the professional has a much more difficult task to train properly and be able to work in such a dynamic and demanding industry as video games, where the slightest mistake amounts to a GAME OVER. Currently there are many paths that seem to lead to the same goal but can achieve it with different results, which must be taken into account when choosing our path.
Option A: study video games
In this option we can have two variants. The oldest was to get an engineering or art degree and then graduate with a master's degree in video games. The most recent is studying a degree in video games, studying over 4 years of subjects directly related to the process and technology of video game development. As the degrees are consolidated and strengthened, the old, more general, master's degrees are forced to specialize to provide deeper training in some aspects of the process, since the degrees in a way already cover the specific and general part.
These two options are also complementary, since a degree in video games and a postgraduate master's degree cannot be ruled out in order to deepen one subject or another, depending on the area of ​​interest. What seems more outdated and focused.
Is studying video games a ticket to the world of video games? The honest answer is NO. With a bachelor's or master's degree, you not only acquire knowledge, but also sensitivity, critical foresight and understanding of the industry and, if the degree program/master's is well established, a number of contacts for the future can be used to open doors or ours developing video games. It depends on the aspiring developer to have the energy, tenacity and creative ability to create a portfolio of video games able to prove their worth against the other candidates to enter this exciting world. And like any industry, the better it is, the more facilities it will have.
All that glitters is not gold, and not all majors that exist today will have the same level of education, the same ability to properly train students' critical faculties, or integrate them into the industry. Therefore, it is important that the student researches as well as possible the different degrees that exist in Spain and finds the one that best suits his aspirations. Talking to students in the classroom also helps to get a clear idea of ​​who is the best fit. How do I find the students? If the grade is good, that shouldn't be a problem, right?
What is important about this option is that the degrees are not yet explicitly required by video game companies due to their short existence today, but are an increasingly sought-after element in the United States, where there is a greater tradition, it is logical that degrees in will be an increasingly important part of a selection process in the coming years.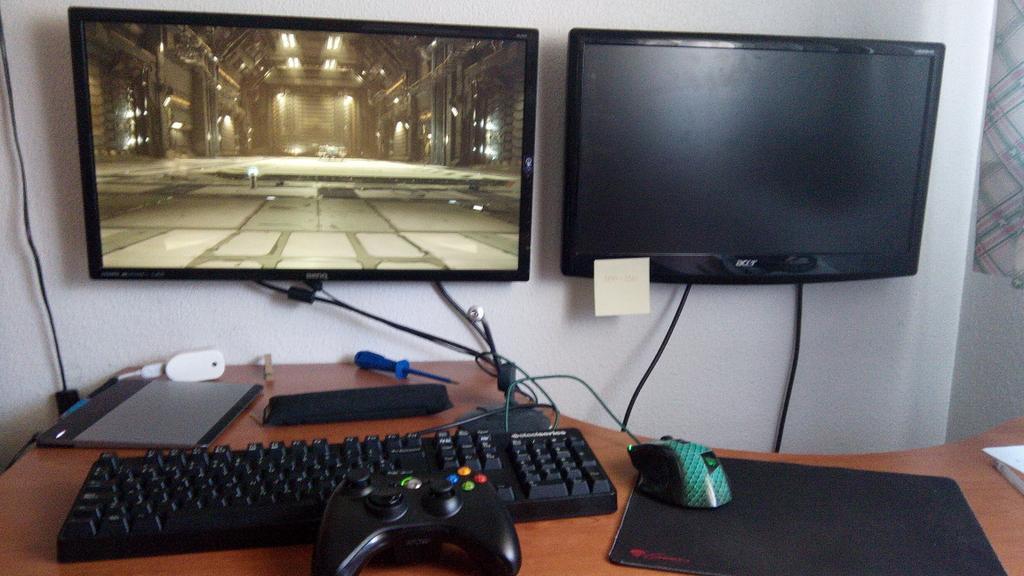 Option B: self-taught
It is possible for the prospective developer to acquire and consolidate knowledge on the basis of a degree and thus lay the foundation for the development of his/her video game/s. Today this option is very attractive because there is an unlimited amount of knowledge sources that can help us to access this knowledge: from online courses to tutorials, video tutorials, audio tutorials, project examples with source code, etc.
All of this is possible, and this is how the first video game developers came into existence, which have made it to this day. The only difference is that 30 years ago there was very little information and today we can get lost in the sea of ​​existing knowledge and drown ourselves in an inexhaustible overflow of data. To avoid this problem you must be very disciplined when searching for information, since we can delve into the phenomenon of projected hits and be content with following a tutorial instead of creating our own video game.
Currently there are also many paid or free online courses (Coursera, Mitcourseware, Udacity, etc.) that allow us to receive very valuable feedback from professionals, which also allows us to make these advances in ability, our skills and to observe that we abstain from any kind of vice.
This is a longer and more complex path as it requires a self-consolidation of knowledge and an ability for autonomy that is often only found in higher profiles of those who previously failed to break into the industry and who are now you plan to try again. However, this does not mean that a younger boy or girl cannot walk this path. I know I personally don't recommend him for younger profiles where I think studying might be a better option.
In all cases we face a first approach to obtain the knowledge base of the works and thus approach the industry. Entry depends on the future professional's ability to carve out a niche within the industry in two distinct ways: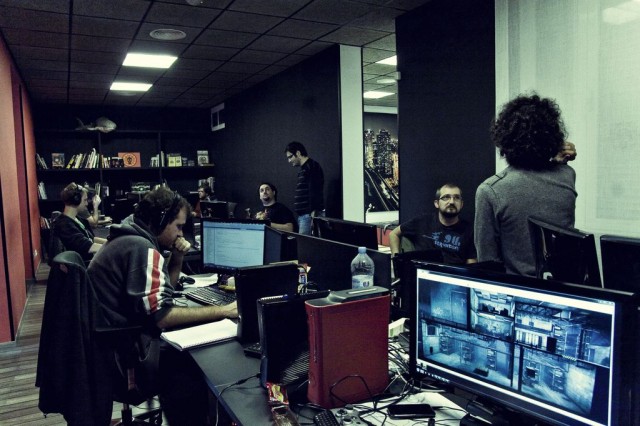 Tequila works | Source: Ecetien
Work at a video game company
Working for a video game studio is probably one of the most efficient ways to complete your education, but it requires preparing and planning several aspects:
Find out more about video game companies (international or national): their previous jobs, their projects, their strengths and weaknesses, etc. For national companies, the business directory on my blog is a good reference.
Build a good portfolio: of games or of the specialty you are looking for, I know that it is very important to always have both because it not only shows individual talent but also the ability to…
Blassingame Julia
My name is Julia Blassingame. I'm a 29 years old American citizen, born and lives in the United States, Texas. I'm dedicated to write for the Cameo22 news website, making sure to write all of the news articles in time and meeting the audience necessary quality.
Related posts