eSports, the silent invasion
Blassingame Julia, 3 months ago
0
3 min

read
129
Although some will say it's not that quiet, eSports make a lot of noise everywhere. But honestly, I think those of us who live the world of video games from a traditional perspective (just play and have fun) generally don't know how video games start their dominance in this sector.
And in Spain, for once, we are not lagging behind in this respect. We already have official leagues, important clubs – for example football – that already have their electronic sports departments, clubs, federations, specialized media and even active eSports bets. Almost the entire range of entities and opportunities that we associate with any sport is already present in eSports.
For example, the main Spanish eSports league, the LVP (Professional Video Game League), has been active since 2011, but not the first. Before that, ESL (Electronic Sports League), the first and most important world organization of electronic sports, which landed in our country in 2006 when it became ESL Spain. Back then, the main competitive video games were Counter Strike and Starcraft. At the end of 2016, ESL Spain and Movistar agreed to create ESL Master Spain, a regular league for Counter Strike: Global Offensive and League of Legends.
Movistar is one of the Spanish companies most dedicated to electronic sports. In addition to collaborating with the ESL, Movistar has created its own eSports TV channel, as well as its own club: Movistar Riders, which participates in the ESL Master and has professional players in Overwatch, Call of Duty, FIFA 16 and Hearthstone , in addition to CS:GO and League of Legends.
Meanwhile, the LVP grew but retained the distinctive factor of being both a professional and amateur competition. However, these two domains remain separate and have different names. The professional competition is called Superliga Orange while the amateur competition is called ArenaGG.
Both areas are in excellent health. In 2017, the Orange Super League had more than ten million unique viewers per year, while within ArenaGG more than 3,000 tournaments are organized per year, between 2,000 and 3,000 games are played per day and there are more than 200,000 active players.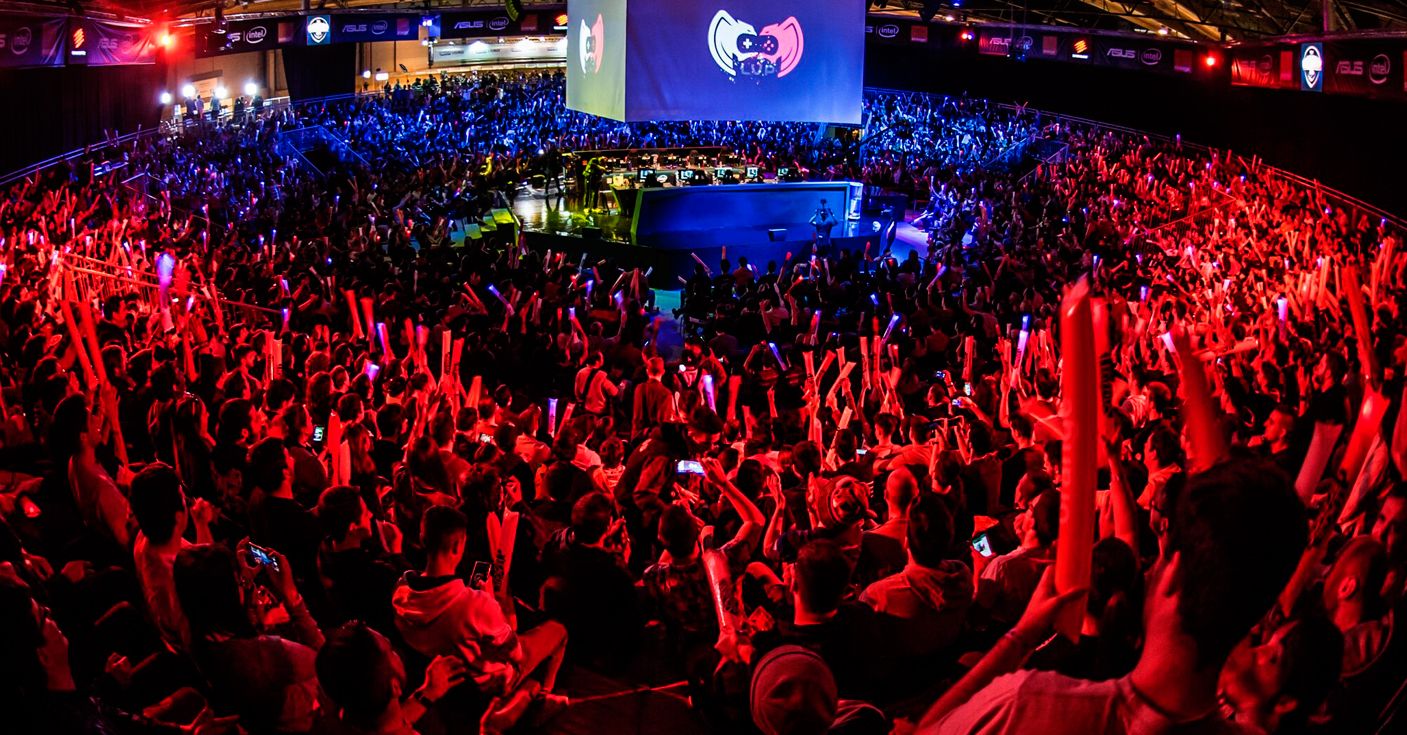 Events like Gamergy, organized by IFEMA and LVP, take place twice a year and bring together some of the most important amateur competitions in our country and the finals of professional competitions League of Legends, Counter Strike Global Offensive and Clash Royale. In the 2017 edition, there were more than 37,000 visitors.
It is logical that organizations coming together and defending the interests of this new competition will not be long in coming. The FeVES (Spanish Federation of Video Games and eSports) was presented in November 2016, while in February of this year the ACE (Association of eSports Clubs) was presented, logically more specialized in electronic sports and made up of representatives of different clubs of eSports throughout Spain. The ACE is also the first of its kind at European level.
Finally, we cannot help but point out that eSports, like any other sport, already has its own video games. U-Play Online's eSports Life was one of the first companies to bring video game competitions to the screen.
Of course, at DeVuego we are aware of the increasing relevance of this sector and can therefore assume that we have already started adding eSports to our database catalog in the future.
Blassingame Julia
My name is Julia Blassingame. I'm a 29 years old American citizen, born and lives in the United States, Texas. I'm dedicated to write for the Cameo22 news website, making sure to write all of the news articles in time and meeting the audience necessary quality.
Related posts