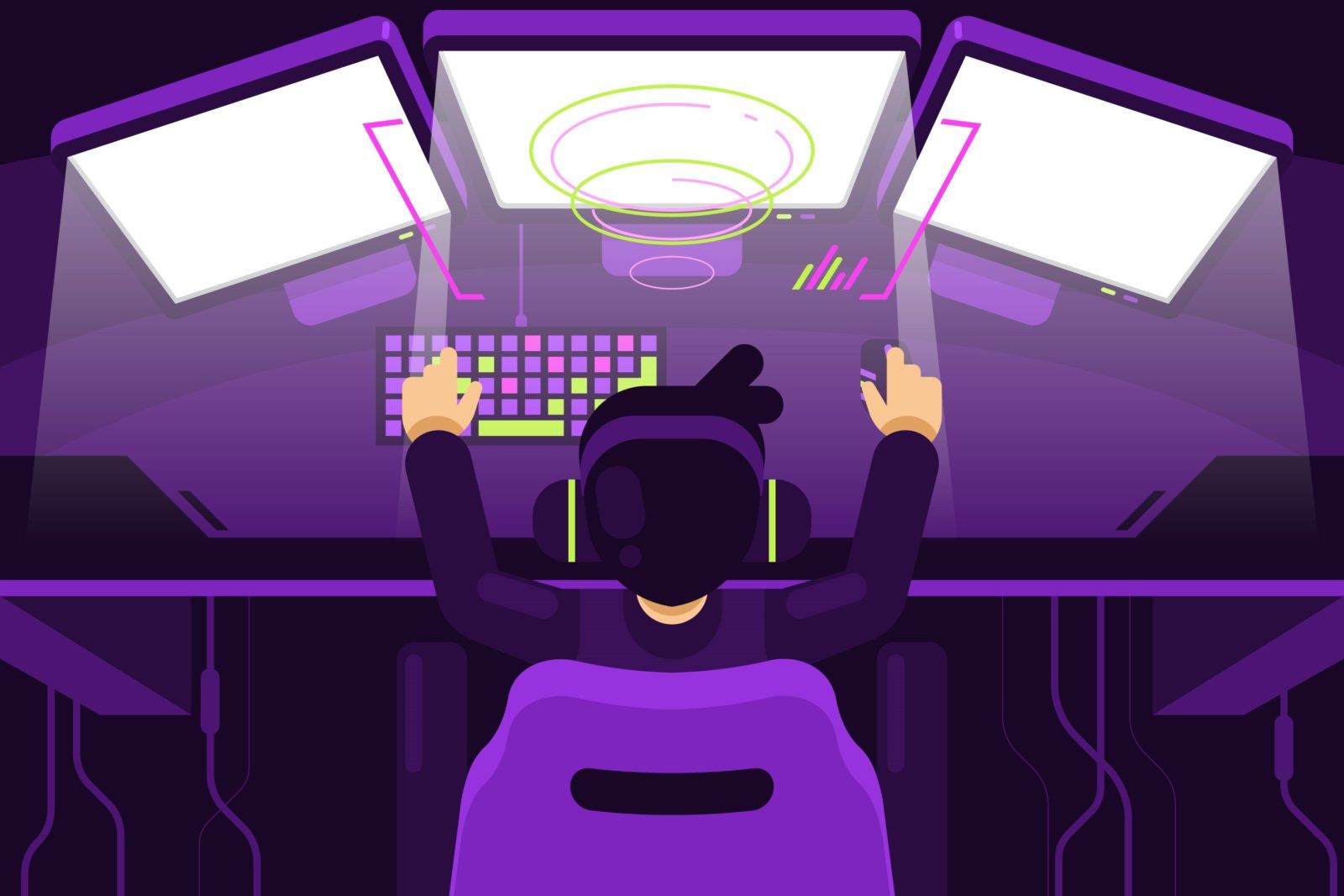 We're all a little tired of being informed about social media and Google and Facebook ads …
But why do you think you only hear about it like it's the holy grail? Because these are very simple concepts that need to be explained in a practical way, there are many bloggers out there who try to make a living explaining the same thing over and over …
And yes, of course I would like to send you techniques that you can apply in your projects. But marketing is not magic or imbued science so I am sure that this post will bring a lot of usefulness and give you a completely different perspective on the way you can communicate your projects and get them to the players.
Here we are talking about marketing concepts that REALLY give you not only the ability to use tools but the vision to go further.
Should we start?
The most important thing is that you understand what channels are before you start reading.
We will see it on a case so that from now on every time you read this marketing concept you will understand it better and understand how to apply it to your project.
Imagine you have a top ceiling stand that only sells your video game. To buy your video game, players will have to go where you are, straight to your location, to buy it and take it home to play.
And there you are, with a blanket half-threaded, with the sun on your neck and calm in case the police send you to move.
Additionally, you haven't told anyone that you have a damn video game that they can buy if they walk to your booth. YOU DO NOT USE CHANNELS: So you rely on people to casually walk past your booth.
You look up to see ladies in their sixties passing by, coming to the shop attentive to taking a selfie than the dog shit they are about to step on with their new exclusive Jordan …
What kind of fauna, right ????
That said, of all the very different people walking by you, someone might turn their head to look at you, like the game, and buy it … you're screwed, believe me.
Okay, your video game is gray.
And you haven't eaten a million …
THEY SELL GRAY AND HAVE NOT HEARD THE TATO TOO.
Let's think about it differently.
You already know the kind of people Gris likes, you've done a market study (we'll learn that later), and you know what kind of people are interested in your video game and how much more likely they are than you are buying the for you Lady who comes to the shop and has the bags in her hand.
Now it is your turn to tell them you have a h ***** video game and where to buy it.
How you do that? Well, you can use a megaphone and shout louder from your top ceiling position (I don't recommend it as the civilian gets up faster than flies from there). YOU ARE USING AN TOO GENERAL CHANNEL, YOUR AUDIENCE IS NOT THERE.
Or … since you know your players' profile, use the appropriate channels to let them know that they can buy gris if they go straight to the Liceu subway entrance between 16:00 and 18:00. For example, you can send them a message on their WhatsApp if you know their contact numbers.
… you're not going to tell me that just that imagination doesn't seem more effective … will you?
The key to all of this lies in two points:
Know exactly (or as much as possible) the profile of the players
Choose the best channels to get your message out there (we'll learn how to do it)
And these are exactly channels from a marketing point of view, OPPORTUNITIES to get your message across to your PUBLIC (in this case the players).
What types of channels are there?
We will do an initial structuring in three formats:
Paid Media, Owned Media and Earned Media
(Damn it! And social media?!?!?) Now you can see which one it is in.
Paid media
What is it?
PAID will give you a hint. They are the third party channels that get paid to promote the brand. For example a blog on video games, a well-known streamer …
In short, GREAT. You have a freeway that you can reach your customers quickly, you pay a toll and you take advantage of it. Would you like to use it again another day? You pay the toll again. And so.
Some examples:
Ads that you follow through other sites when they have yours open. Show advertisements
Ads on social networks. Social ads
Advertising sponsored by influencers
Blog banner
Main objectives:
Collect the data of potential customers. Asking something in exchange. This is known as capturing leads. It is data from potential customers that you can influence later (via other channels).
Get downloads straight away.
Get traffic where it matters most to you.
What are the advantages ?:
Very fast.
The control over these channels is very high as long as you know the viewer data in advance and the reactions are very meaningful.
Own media:
What is it?
Channels created by the brand. That means the website, the Steam profile, the social networks.
In principle, they don't cost us any money because they're "free", which happens that the traffic doesn't come to them on its own, or at least not as fast as we'd like, because we rely on growth algorithms that we don't Have influence … or not?
This is where the famous SOCIAL MEDIA come into play. And it is a very special channel that combines paid and owned media via social networks.
But if we continue with what we are dealing with, we will see:
Some examples:
website
Blog
Facebook fan page
Twitter profile
Instagram profile
LinkedIn profile of the child's parents
Steam / Google Play / App Store profile
Apps
There is more, but we're staying here, you already have the concept.
Main objectives:
Create platforms that strengthen relationships with current and prospective customers
Brand presence. Earn Credibility.
Using your own media will facilitate the possibility of acquiring earned media, which we will see below.
How is it good for us?
Users who find us this way and stick with us are much more loyal, even more so when we get them to actively participate and communicate with us.
We present our project as something serious, credible.
Media earned:
What is it?
We come to the end of the article on which of these three concepts we have worked with today is the most POWERFUL, but also the most difficult to achieve. It's about players and fans becoming their own channel.
Let them say they liked the game, recommend it to their friends, etc.
To achieve this, of course, the experience has to be BETTER THAN GOOD, EXCELLENT. And if we give them certain incentives, such as perks for attracting new players, we have an army by our side.
Main services:
Recommendations. Known as word of mouth (better word of mouth unless they communicate through smooching)
Organic viral content (this one, let's face it, is VERY hard to get, but we can boost and improve it ourselves.
Maximize the scope of official and unofficial communication
Main objectives:
Expand the interaction network.
Sell, fuck, sell.
Increase the credibility of the official media and communications
What are the advantages ?:
Magical increase in sales. Why? Since people trust the people who are closest to us, the more likely we will buy them if they recommend us a video game, or at least we will check out some gameplay on YouTube.
For this reason, we at Earned Media speak of channels whose TRUST we have earned.
You don't know yet, but this information is part of the formula for success.
In the coming weeks we will continue to delve into various concepts that will allow us to get all of the chicha out of what we are now learning.
You'll also be wondering where to start so I'm leaving you with a proto-strategy so you can test for yourself.
1- Create your video game's social profiles on the platforms that the users are using (remember, fantasy doesn't work here, you really need to do the previous study).
2- Make an eye-catching video.
3- Create a landing page with a form asking: Name and Email if you want to notify them first, with an exclusive benefit when you start the video game.
4- Make an announcement with your video, take the opportunity to ask the players to take an action, e.g. B. sign up for a list.
This will give you several things, on the one hand, you will know if users are interested in your video game, if not, they won't even spend half a minute signing up. On the flip side, you generate a critical mass of players ready to test your video game and with whom you can test until launch. Without further ado, I'll let you read all of this all over again, invite you to explore more on your own, and see you next week with more content saying goodbye. ONE…
Blassingame Julia
My name is Julia Blassingame. I'm a 29 years old American citizen, born and lives in the United States, Texas. I'm dedicated to write for the Cameo22 news website, making sure to write all of the news articles in time and meeting the audience necessary quality.
Related posts