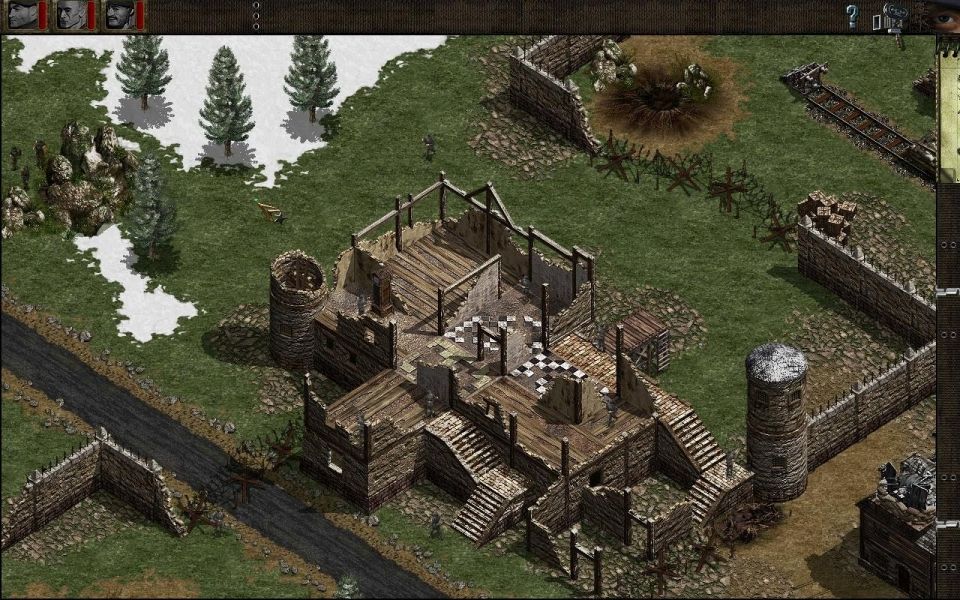 Adventure, puzzles and strategy, the strengths of Spanish developers
Blassingame Julia, 1 month ago
0
6 min

read
67
On the contrary, driving games, shooters and action games in general are its weak points.
It seems that the smartest or slowest genres are the ones our developers have been best at in the history of our industry, and on the contrary, the most frenetic or skillful have been and still are their black sheep. At least that is what emerges from the study we carried out by analyzing the more than 2,300 reviews that we have already registered in our database, which corresponds to more than 240 games, representing 21% of the total number of games in our directory . It needs to be made clear that 98% of these criticisms concern video games released since 1998, so this study covers the last 18 years of our development.
Even without concrete data, we all know that adventure was one of our developers' strengths back in our golden age of national development. From more leisurely ones like the classic La abadía del Crimen (Opera Soft, 1987) to others more action-oriented like Navy Moves (Dinamic Software, 1988) or Sir Fred (Made in Spain, 1986) – the so-called video adventure at the time – are among the top ten best video games of the time.
But if we focus on the period that our database mainly covers, the adventure genre has continued to produce great exponents of Spanish development. The MercurySteam studio has been a protagonist in this genre with titles such as American McGee Presents: SCRAPLAND (2004) and of course the Castlevania: Lords of Shadow saga, especially the first part, published in 2010 and with more than 40 reviews registered, remains in a notable height in the top 5 highest rated games in our history. Other titles that help make us great in the adventure section are the recent Deadlight (Tequila Works, 2012), which retains a remarkable value with more than 90 critics registered, or Gods Will Be Watching (Deconstructeam, 2014) and Blues and Bullets (A Crowd of Monsters, 2015), which are also notably placed.
And of course graphic adventures have been one of our strengths for years. Starting, of course, with Pendulo Studios, which managed to keep virtually all of their creations in the notable category, with Runaway: A Twist of Fate (2009), Hollywood Monsters 2 (2011) and New York Crimes (2012) as the best were rated. However, in recent years the legacy has continued and our developers have brought forth great titles of the genre, such as The Last Door (The Game Kitchen, 2013-2016), Los Rios de Alice (Delirium Studios, 2013) or Dead Synchronicity episodes: Tomorrow Comes Today (Fictiorama Studios, 2015). To this we must add the third episode of the AR-K saga: The Great Escape (Gato Salvaje, 2015), which, in addition to being the top rated Spanish video game of 2015, also received our award for the best game of 2015 Has .
In terms of strategy, as early as 1998 we find another of our great classics: Commandos: Behind Enemy Lines (Pyro Studios, 1998), which is soaring with remarkable soaring becoming the best rated game of our history by critics – always based on our data -. Although its sequels didn't have such good reviews, they never fell below the remarkable, which adds to other great titles from the same company like Praetorians (2003) or Imperial Glory (2005) or the latest Legends of War: Patton's Campaign (Enigma Software, 2010 ) left the strategy genre in a very good place in our history.
The puzzle, although not in its purest form but mixed with other genres such as adventure or platforms, also seems to have become one of the genres that most dominate our studies. Supermagical (Super Awesome Hyper Dimensional Mega Team, 2012) is one of the best rated in this sector, reaching remarkable heights in its ratings. Also worth mentioning is the platformer Nihilumbra (BeautiFun Games, 2012), which has always received excellent reviews in its numerous versions, or the musical Circuits (Digital Tentacle, 2014). The winner of the best game of the year 2014 by our awards, MIND: Path to Thalamus (Mind Dev Team, 2014), the minimalistic Niko: Through the Dream (Studio Paint, 2015) or the latest Los Delusions by Von Sottendorff and his Mind Grid (Delirium Studios, 2015) also contribute their grain of sand to making the puzzle one of the most powerful genres in our industry.
Driving, shooting and action, the weak points
In contrast, our developers seem to have a number of genres that have always choked on them and where we have not yet had an exponent that allows us to boast internationally.
One of these genres is driving, where historically we have not managed to create a top video game, except perhaps for the classic Carlos Sainz – World Rally Championship (Zigurat, 1990) or the acceptable Speed ​​​​Haste (Noria Werke, 1995). But again, back to the data we have, the not-too-many forays into the genre have been mostly unsuccessful, like ToonCar (Revistronic, 2001), which doesn't even approve of its critics, or Planet 51: The Video Game (Pyro Studios , 2009), which scored very discreet ratings, just above the pass mark. More recent releases such as Super Toy Cars (Eclipse Games, 2014) or Rock 'N Racing Off Road (Enjoy Up Games, 2015) have also not caught on with critics.
Shooters, or shooters in general, don't seem to have done well for Spanish developers either. The first representative of the genre in the analyzed period is Turok: Rage Wars (Bit Managers, 1999), which received mixed reviews, but overall does not reach the remarkable. They are followed by the arcades of Exelweiss, Beach Head 2000 (2000) and Beach Head 2002 (2002), which just barely misses, while if we advance a little we'll find the shooter version of a historical saga Commandos: Strike Force (Pyro Studios , 2006), which failed to achieve the remarkable and ended the saga in a not very good place. A great production like Clive Barker's Jericho (MercurySteam, 2007) received mixed reviews, but as a whole it fell short of being remarkable. Arguably one of the most ambitious forays into the genre, Scourge: Outbreak (Tragnarion Studios, 2013) received only a thumbs-up overall, while Zombeer (Moonbite Games, 2014) largely failed in its ratings.
There have been exceptions like the remarkable mobile game The Respawnables (Digital Legends, 2012) or the latest arcade games Kromaia (Kraken Empire, 2014) and Vortex Attack (Kaleido Games, 2015), these two achieve the remarkable, but in general we drive them away without having a shooting game with a really notable Spanish stamp.
In the area of ​​action, we had great titles like the classic Blade: The Edge of Darkness (Rebel Act Studios, 2001), MercurySteam's own Castlevania saga: Lords of Shadow or the most recent Full Mojo Rampage (Over the Top Games, 2013), in the In general, most of our releases have not been able to pass the pass mark, failing in many cases, leaving this genre as one of the worst rated in the Spanish video games catalogue.
To enhance
Of course, this modest study of the strong and weak genres in the Spanish video game industry is not intended to single out anyone, but rather serve as one more reason to invite our developers to keep fighting and fighting to become better and more versatile every day. If our studios have been able to create great games in some genres, we believe they can do the same in others and for that reason we desire and encourage them to continue to provide us with great creations to celebrate nationally and internationally can withdraw internationally.
Blassingame Julia
My name is Julia Blassingame. I'm a 29 years old American citizen, born and lives in the United States, Texas. I'm dedicated to write for the Cameo22 news website, making sure to write all of the news articles in time and meeting the audience necessary quality.
Related posts