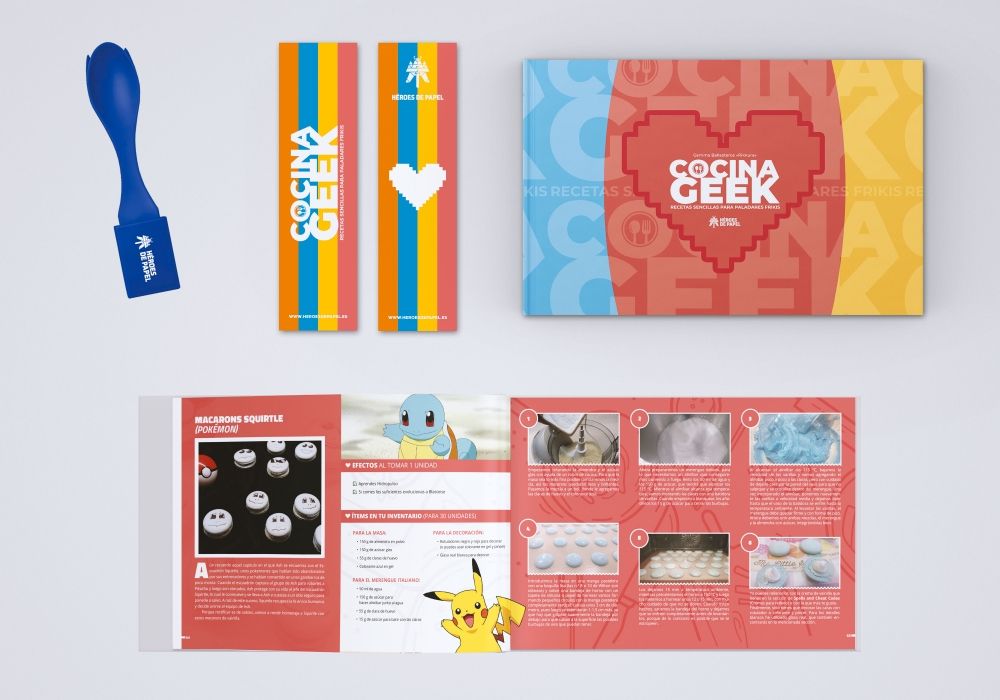 A year 2019 of Spanish video games. Part 1.
Blassingame Julia, 4 months ago
0
8 min

read
148
The year is coming to an end and the compilation articles are growing like mushrooms in the forest. What if the best games of the year, what if the worst, prettiest, rarest…everything is allowed? We're going to do something similar: we're going to review in three articles what 2019 has brought in terms of Spanish video games. Each text will cover 4 months and we will try to give small brushstrokes of the most important games that have been released. We will give our opinions whenever possible, but we will also rely on reviews from other media and peers to enrich the text and convey different points of view.
To make the task of following so many video games easier, we recommend opening the DeVuego calendar to browse it at the same pace as reading.
All linked data, articles and reviews are contained in the DeVuego database. If you find that data is missing, we recommend that you send an email and we will add it. Finally, note that in this list we will only review this year's novelties; Ports, remakes, EX versions and derivatives will not appear. Take a seat and make yourself a coffee as we begin the 2019 year in review.
January. Weak start.
Let's face it, the beginning of the year is a tough time. There are those who make dozens of suggestions and start the 365 days with a lot of energy, convinced that "everything will be better this year. I will get fit, study, work, travel and quit smoking." All lies. Better start out shitty, hungover, full of panettone and with marzipan marks in your mustache. And try to backtrack from there. Modest but realistic claims. Something similar must have happened in Spain with this video game, I assume the developers would agree and plan a 2019 in crescendo. The fact is that January is a weak month, lacking in major releases and with several cases shattered by some criticism, but here we go.
The first game to gain a foothold this year was Nubla 2. Developed by Gammera Nest and released on PS4, it is the second installment in a puzzle-adventure notable for supporting the Thyssen Museum's artworks. Without having played this saga, I limit myself to saving the opinion of José Luis Ortega in Hobbyconsolas: "Nubla 2 is an excellent and ambitious sequel that touches several genres during the development of the adventure and, thanks to its artistic facet, will appeal to lovers of the painting will deceive and the constant homages to said art he offers." From a man who is a Valladolid fan and has written a book about Batman, I trust him, but if that isn't enough, Roberto Pineda goes in his Review for ZonaRed along the same lines: "Its educational nature and audiovisual wonder make it a fantastic option for anyone looking for something unique." In short, a game that excels more in artistic and educational than in playability.
January brought us probably the most random moment of the year: the latest exclusive game for Wii U. Ladies and gentlemen, the video game hits its peak – or bottom – with El Silla, a mini-game that consists of closing the controller at the right moment move Hit a chair against a character, like in the popular scene from The Simpsons. This software marvel developed by Markanime Studios costs €1 and ends up burying the Nintendo console. hard end.
https://www.youtube.com/watch?v=N_mcQVtWMOs I'll give it to the first person to read this and ask me about it
We'll have to wait until the end of the month to find the most interesting ones. The 31st to be precise, when Bleep Bloop and Everyone's Diary are released. The first is a small minimalistic puzzle developed by Ludipe in which we have to get two beautiful balls from one point to another in the level. A simple game in its mechanics but complex to master. Sara Borondo in Vandal gives it a 72 and highlights the cooperative multiplayer aspect: "Although the original idea is not original, the game makes players enjoy the challenges (…) It guarantees a fun afternoon, especially in company , for a very affordable price." On Nextn, they rate it even better: "Bleep Bloop fits the Nintendo Switch philosophy like a glove of who you want, where you want, how you want. It's a challenging, addictive, and extremely satisfying puzzle game. A perfect pastime to spend a wonderful weekend afternoon in the company of friends, colleagues or family." In short, a simple game, well made, fun and perfect to unwind.
Bleep Bloop is available for PC, Switch and soon for PS4
Every Diary will be the first PlayStation Talents game coming to PS4 in 2019, but it won't be the last or the best. Developed by World Domination Project Studio, it is a virtual reality puzzle and platformer game. In this adventure we will enter the diary of an unknown being and through a narration without text we will explore his problems and illusions. I'm not a big fan of VR basically because I don't have glasses so let's see what the Spanish press has to say. In Hobbyconsolas, Alberto Lloret speaks positively about the plot and the visual appearance, although he regrets the short duration and the presence of shortcomings. The issue of bugs is recurring and seems to have been the brunt of the product. In Real O Virtual they put it very well: "Creativity and good ideas are a matter of course. Perhaps later updates will polish the game, and if so, I'd win outright because there's remarkable gameplay in this work.
Other less impacted games that saw the light of day in January, and in some cases more pain than glory, are: Fly Away, developed by Cogomelo Games for Android; Sonar Beat, by Life Zero and available on mobile and Steam; Genera Games' Unepic Heroes: Battle for the Universe is available for Android and Ertal Games' Chasing the Stars is available on Steam.
From January I have an interesting aspect. If we look at the database of critics of the annotated games (Nubla 2, Bleep Bloop and Everyone's Diary), we pull out some curious reading. Of the 4 failed reviews, three are foreigners. But if we also look at the positive results, both in Nubla 2 and Everyone's Diary, the lowest come from foreign media. Do we tend to sweep home and rate the games better because they're Spanish? We will analyze the issue in other months to draw more solid conclusions.
We close the month with a special and different product. Publishing books about video games has been gaining momentum for some time. Héroes de Papel, Dolmen and Game Press made 2019 a very productive year in this regard. From the first comes what is probably the most original product of the year: Geek Kitchen by Gemma Ballesteros. A book of simple recipes based on the world of video games. Shots based on the tyrant from Resident Evil, cookies in the shape of rupees or curry based on Final Fantasy are just some of the dishes that we can prepare. The typical book every gamer with a modicum of culinary interest would want for Christmas.
It's too pretty.
Text: Abandoned
February. It just won't boot.
The sense of time is something very relative. For some time now I've felt like the months are flying by and I'm burning up years at breakneck speed without even realizing it. But at the same time, and in a contradictory way, when I think of February, for example, I feel like an eternity has passed. To put it in perspective, it was the month that Apex Legends was released to compete with Fortnite. From our point of view there is not much difference to the previous month: few releases and moderate success.
The first title to appear on the calendar was the third episode of Johnny Bonasera's Revenge, developed by Rafael García Moreno and released on mobile and Steam. This graphic adventure tells of Johnny's insatiable vendetta against the members of a punk gang who beat and humiliated him. A fun, irreverent game full of references to the culture that has gone completely unnoticed in the media. The first part was published in 2016 and today it's difficult to find a review in Spanish (one of my goals for 2020 will be to try to solve this). To get an idea of ​​the style of the game, I recommend watching Gona89's fun videos.
Trailer of the first chapter.
Kicking off Valentine's Day is Intruders: Hide and Seek, which critics say is the best of the month. It was developed by Tessera Studios and is available on PS4 and PC. It's a VR compatible survival horror. We put ourselves in the shoes of a boy who witnesses his entire family being kidnapped while enjoying a vacation. A kind of hiding place where we have to save our loved ones. The point range is odd as it ranges from 55 to 86 in our database. Experience has shown that the high scores and low scores are often never correct, so we fall back on two mediocre reviews. In 3DJuegos, Aimé Villa highlights the setting, the soundtrack and the script, although he regrets the short duration and the poor AI of the enemies: "Suspense, an excellent script and basic game mechanics that work correctly are the pillars that support this interesting camouflage support I insist that it is almost imperative (although in reality it is not) to play PSVR." Sergio Martín tells us the same thing in Vandal: "It's very entertaining while it lasts, the story is very good narrated and the setting is excellent, especially when we're playing via PlayStation VR." Considering it's about the opera…
Blassingame Julia
My name is Julia Blassingame. I'm a 29 years old American citizen, born and lives in the United States, Texas. I'm dedicated to write for the Cameo22 news website, making sure to write all of the news articles in time and meeting the audience necessary quality.
Related posts